Water Coolers and Dispensers Tweed Heads, New South Wales
Your water cooler specialist in Tweed Heads and Gold Coast
If you are looking for a filtered water cooler for Home or your Office please consider our modern water dispensers. They all come with a filter bottle so you can make your own great tasting drinking water FREE from your own tap. You never will have to buy bottled water again and you never run out of great tasting drinking water. See here our prices: Prices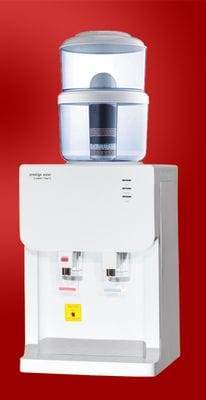 Bench Top Water Dispenser Tweed Heads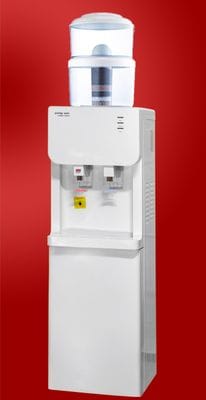 Floor Standing Water Dispenser Tweed Heads
We all know that tap water contains chemicals such as chlorine and more. As your body is made up of 60 - 75% of water. It makes sense to drink clean water with NO chemicals. The prestige Water filtration system will remove the harm full chemicals from your tap water and also the filter will add some good minerals back to the water. Minerals are important to build and restore your body, but also minerals will give a nice taste to the water as well. Great tasting water from a water cooler Tweed Heasds. So, the better the taste, the more change you drink more water from the water coolers Tweed Heads. Water is known as being a good solvent which means substances like sugar, salts, acids and more can easily be dissolved and break down the foods you eat and then takes up the nutrients for transport through the body.
Drinking water will also help:
Why drinking water will help with greater health
We are proud to announce that our Bench Top water coolers Tweed Heads is our best seller. You can own the complete water cooler system including the filter bottle for as little as $299. It's your to keep and you never have to pay rent on a water dispenser anymore. For home we recommend to change the filter every 9 - 12 months and for Office use we recommend to change the filter every 6 months. We as Prestige Water will notify you when your filter is due for changing. The cost for a filter change is only $60. This includes the filter cartridge, pre filter, installation and the GST.