Water Coolers Brisbane with Filter Bottle
How to convert tap water into healthy drinking water with Water Coolers Brisbane
Prestige Water Cooler Brisbane Range (benchtop, Floor Standing and Stainless Steel).
We offer a comprehensive range of water coolers that are suitable for many needs. Check out our range of water coolers here! Prestige Water Coolers Brisbane has a comprehensive range of great-looking, high-quality water coolers. All models will come with our 7-stage filtration bottle. To read what this bottle does please find out here: filtration bottle from water coolers Brisbane. If you are looking for a water dispenser in Brisbane for your home or office, we can supply the right model. All models will come with a filter bottle to filter and purify your tap water. Also, very important minerals are added back to the water for better health and greater taste.
For more information about our Filtered water cooler Brisbane systems please click the picture below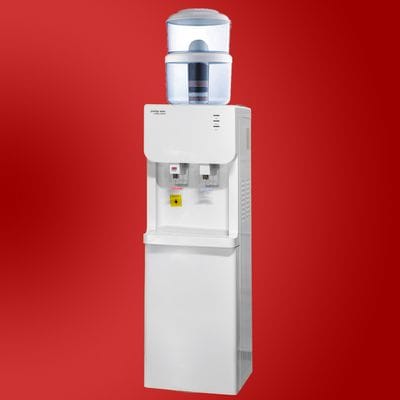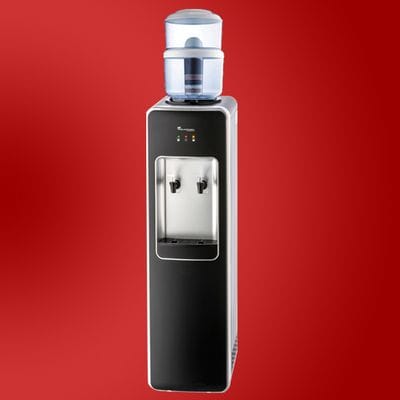 --------------------------------------------------------------------------------
The Prestige Water Coolers Brisbane filtration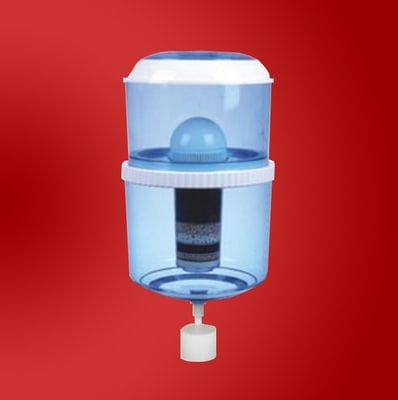 There are 7 different filter stages in our filter cartridge. At every stage will remove or add some to the water. It is one of the most advanced filter systems available in the market today. All our customers are impressed and pleased with the taste. Tap water can have a great taste, you just have to filter it and add minerals back to it. By owning a Prestige Water Cooler Brisbane filtration system, you will make very nice-tasting drinking water from your tap without having to pay for it. You can refill the bottle when it is nearly empty, as often as needed. So why not order one of our water cooler systems and start drinking great-tasting water? Save money by not having to pay for your drinking water. The taste is awesome! You will notice that you, your family or your staff will drink more water, and will keep you hydrated. If you do drink not enough water your body will dehydrate and you get tired. Most of the time this will happen towards the end of the day. You need to drink more water to avoid dehydration. We all know that if the water does not taste good, you drink less. So, if you own a water cooler from Prestige Water, the taste is great, you drink more water, and you will keep hydrated and less tired. The benchtop water cooler from Water Coolers Brisbane with a filtration bottle is only a $ special price. Sometimes we have a special so give us a call and find out what we can do for you.
The filter cartridge needs to be replaced every 6, 9 or 12 months, all depending on the usage. For Homes with only 2 people, we recommend changing the filter every 12 months. If there are 3-6 people in your family we advise changing the filter every 9 months. For a business with more than 2 people, the filter needs to be replaced every 6 months. The cost for a filter change is $60. This includes the delivery and GST. When you purchase 2 filters, you only pay $40 for the second filter.
Click here and find out what our filter does: Our Filters
--------------------------------------------------------------------------------
Interested?
If you need to find out more about our products and services please visit our home page: more information
You also can give us a call on 1800 500 334
Maybe we will see you at one of our displays in your local shopping centre
Thanks for visiting our website. We hope to hear from you soon.
For centuries in Brisbane and Australia wide we have been drinking water that was available from the tap, and we do not know exactly what was in it. Drink great-tasting water from a water cooler from Prestige Water Coolers Brisbane. There is no way to tell what chemicals you are bringing into your system. If you are serious about your health, you need to filter your tap water before drinking. Better health with Prestige Water. Why not have the best, our 7-stage filtration? Find out here what our filter is doing: Water Filtration Brisbane. Do not drink whatever water is available, filter your drinking water first! Filtered water coolers in Brisbane for drinking and also for the preparation of food. Only YOU decide to drink water straight from the tap or to filter it first before drinking. After all, it is your life and your family's health too. How important is drinking water? Drinking clean water without the presence of all the chemicals, toxins and inorganic minerals. The idea is to drink 8 - 10 glasses each day to maintain good health. Why not give it a try now? Drinking lots of water.
Why not try this?
Drinking a glass of water with the juice of half a lemon revitalizes the body. Just a few reasons why drinking a glass of lemon water is healthy:
Lemon juice supports the immune system and enhances the body to absorb iron and more nutrients.
Repairs your skin. Lemons are very rich in vitamin C and are good for your skin
Detoxifies the liver
Reduces inflammation in your body
Fresher breath
Weight loss. Lemons contain soluble fibre. Water weight loss diets - Do they work?
Younger-looking skin.

Your skin and drinking water
If you are into healthy living, please check out our website. You will find a lot of great ideas on how to improve your health. Why not check out our blogs and articles and make a new start to feel better? We get a lot of positive responses.
---
Installing a water cooler in your office or home will result in higher consumption of drinking water. It is healthy to drink more water and research has shown that most people are not drinking enough water. The average person should drink a minimum of 8 glasses of clean water each day to hydrate their body. If you own a Prestige Water Cooler Brisbane Benchtop of Floor Standing model the whole family or your staff will drink more water because it is easy to use. Some companies added a drinking water supply to their coffee machines. A cold water tap added to your coffee machine will result in drinking more coffee instead of just water. If you drink less water you drink more coffee. The coffee machine suppliers know this and most of the time you will get the cold water tap added for free to the coffee machine. Try to avoid a cold water tap next to your coffee maker to keep coffee consumption down. Most offices, hospitals, schools and others will have a facility to offer their customers a cold drink. The most selling design is our benchtop and floor standing model. The price is right and they look awesome. At the moment both models are ON SALE and will come with a free cup holder. Why wait and order a water cooler from Prestige Water today and start drinking great-tasting water tomorrow?
Bottled water vs Filtered Tap Water
Filtered tap water is up to 1000 x cheaper than bottled water. The price you pay for bottled water is not only water itself but 90% of the cost is transport, bottling, plastic water bottles, marketing and profit. Filtered tap water is much more economic and basically free. The quality of tap water is monitored by the government, but the quality of bottled water is not. It makes sense that filtering your own tap water is better and cheaper than buying bottled water. We only supply water coolers that filter tap water or tank water. We choose consciously to offer no water coolers with spring water bottles because these are often unnecessarily expensive and constitute a heavy burden on the environment. Most of the time the quality of filtered tap water is better. So, why not contact Prestige Water Coolers Brisbane. The most common argument for choosing bottled water is the taste. We just do not like the taste of the chemicals you find in tap water. The problem is that tap water with chlorine and or residual products may contain bacterial degradation (to kill bacteria). This gives the water a taste that many people do not like. However, you do not need to switch to bottled water to get rid of the chlorine taste. A water cooler with a good water filter will remove chlorine and other contaminants and is therefore much cheaper. It is doubtful whether even taste advertisements do not meet the perception. There have been several tests that were blind tasted and where tap water had the best results. The illusion of "better water" has a high price on the environment. Each year tons of plastic are used to manufacture water bottles. The production of water bottles damages the environment seriously. There are heavy investments required in order to pump up spring water and package and transport it. It takes thousand of years for plastic bottles to disintegrate. The bottled water industry is threatening our ecosystem worldwide. Big bottled water companies earn billions in selling water and thus threaten the entire ecosystem. They draw well water from some nearby streams, and wells and bring farms at risk.
Water Coolers Brisbane
We as Prestige Water deliver to areas in Brisbane and Bellbowrie, Anstead, Pullenvale, Kenmore, Kenmore Hills, Indooroopilly, Taringa, Brookfield, Upper Brookfield, Mt Coot-tha, The Gap, Mount Nebo, Highvale, Wights Mountain, Camp Mountain, Upper Kedron, Ferny Grove, Keperra, Arana Hills, Everton Park, Samford Valley, Cedar Creek, Draper, Yugar, Closeburn, Mount Samson, Clear Mountain, Eatons Hill, Warner, Albany Creek, Strathpine, Bald Hills, Bracken Ridge, Deagon, Shorncliffe, Carseldine, Bridgeman Downs, Carseldine, Aspley, Zillmere, Boondall, Nudgee Beach, Nudgee, Banyo, Nundah, Kedron, Chermside, Everton Park, Pinkenba, Eagle Farm, Ascot, Bowen Hills, Fortitude Valley, Murarrie, Cannon Hill, Carina, Belmont, Carindale, MacKenzie, Eight Mile Plains, Sunnybank Hills, Sunny Bank, Algester, Calanvale, Springwood, Archerfield, Greenslopers, Annerley, Moorooka, Rocklea, Holland Park, Acacia Ridge.
---
We deliver water coolers to Cleveland, Thorneside, Wellington Point, Birkdale, Alexandra Hills, Ormiston, Cleveland, Thornlands, Sheldon, Victoria Point, Redland Bay, Mount Cotton, Esk, Kingaham, Jimna, Monsildale, Avoca Vale, Sheep Station Creek, Linville, Moore, Mount Kilcoy, Sandy Creek, Colinon, Harlin, Gregors Creek, Yimbun, Braemore, Toogoolawah, Cressbrook, Hazeldean, Woolmar, Kilcay, Glenfern, Villeneuve, Somerset Dam, Mount Beppo, Ottaba, Biarra, Caboonbah, Mount Byron, Cressdale, Bryden, Dundas, Redbank Creek, Mount Hallen, Buaraba, Wivenhoe Hill, Coominya, Atkinsons Dam, Mount Tarampa, Clarendon, Tarampa, Lowood, Glamorgan Vale, Fernvale, Wivenhoe Pocket, England Creek, Banks Creek, Split Yard Creek, Gatton, Ballard, Murphys Creek, Upper Lockyer, Lockyer, Withcott, Poatman Ridge, Helidon Spa, Helidon, Iredale, Blanchview, Flagstone Creek, Upper Flagstone, Stockyard, Rockmount, Mount Whitestone, Ma Ma Creek, Upper Tenthill, Winwill, Lower Tenthill, Veradilla, Grantham, Placid Hills, Ropeley, Blenheim, Laidley Creek West, Laidley South, Laidley, Laidley Heights, Laidley North, Summerholm, Plainland, Hatton Vale, Kensington Grove, Regency Downs, Forest Hill, Lawes, Adare, Glenore Grove, Lockrose, Morton Vale, Spring Creek, Lockyer Waters, Churchable, Mulgowie, Mount Berryman, Rockside, Thornton, Lefthand Branch, Mount Sylvia, Fordsdale, Junction View, Black Duck Creek, East Haldon, Logan, Greenbank, Forestdale, Hillcrest, Boronia Heights, Regents Park, Browns Plains, Berrinba, Park Ridge, Crestmead, Marsden, Logan Reserve, Waterford West, Edens LAnding, Eagleby, Loganholme, Bethania, Tanah Merah, Shailer Park, Slacks Creek, Daisy Hill, Woodridge, Springwood, Priestdale, Beenleigh, Mount Warren Park, Windaroo, Bahrs Scrub, Waterford, Buccan, Wolffdene, Logan Village, Chambers Flat, Stockleigh, Munruben, Park Ridge South, New Beith, Lyons, North MacLean, South MacLean, Jimboomba, Cedar Grove, Woodhill, Veresdale, Cedar Vale, Veresdale Scrub, Mundoolun, Yarrabilba, Caboolture, Booroobin, Bellthorpe, Stony Creek, Neurum, Cedarton, Commissioners Flat, Stanmore, Woodford, D'Aguilar, White Patch, Banksia Beach, Bellara, Bongaree, Toorbul, Donnybrook, Meldale, Ningi, Sandstone Point, Godwin Beach, Beachmere, Mount Delaney, Delaneys Creek, Bracalba, Wamuran, Wamuran Basin, Mount Mee, Campbells Pocket, Rocksberg, Ocean View, Mount Pleasant, King Scrub, Moorina, Elimbah, Moodlu, Bellmere, Caboolture South, Morayfield, Upper Caboolture, Burpengary, Dayboro, Laceys Creek, Armstrong Creek, Samsonvale, Kobbie Creek, Mount Samson, Closeburn, Cedar Creek, Yugar, Draper, Samford, Valley, Highvale, Rush Creek, Narangba, Deception Bay, North Lakes, Griffin, Dakabin, Kurwongbah, Whiteside, Kallangur, Petrie, Murrumba Downs, Lawnton, Bray Park, Whiteside, Joyner, Cashmere, Warner, Strathpine, Brendale, Eatons Hill, Albany Creek, Bridgeman Downs, Bunya, Mount Nebo, Wights Mountain, Camp Mountain, Arana Hills.