Water Coolers Gold Coast | Prestige Water

We offer a comprehensive range of water coolers Gold Coast that are suitable for many needs. Check out our range of water coolers here!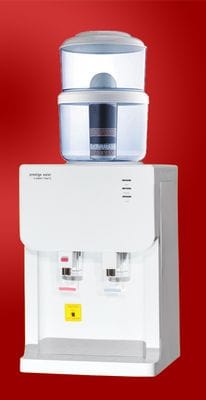 "Bench Top" Water Coolers Gold Coast Including 7-stage filtration bottle:

---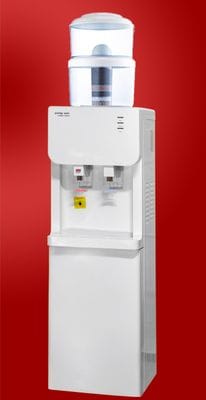 "Floor Standing" Water Coolers Gold Coast Including 7-stage filtration bottle:

---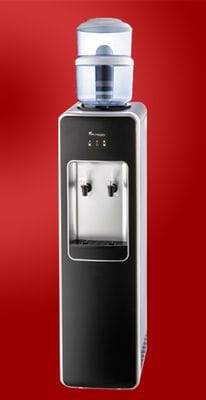 "The Fridge" Water Coolers Gold Coast Including 7-stage filtration bottle:

---
10 Tips for water with a taste
The warm summer months are coming on and they put many people in a new challenge where it comes to food: what do you drink in the heat all day? A hot pot of tea may be nice in winter, but if you really want to jump somewhere in a freezing cold pool, you're probably looking for a fresher alternative. And all day just drinking water, that can be so boring ... The solution? Water with a taste! Today, we're telling you exactly why that's the best option, and we'll give you some wonderful suggestions.
Why not soft drinks?
When the temperature rises, the temptation to insert a few glass coins into a lot of people is getting bigger. Not strange - but you can try to resist this temptation. Sugars drink is a pretty bad idea: it causes you to get a huge mountain of useless calories, unmistakably, which does not fill and cause a good blood sugar peak. Soft drinks with artificial sweeteners are not much better: that make sure your body expects sugar that will not get it, so you will soon crave for sweets. This makes it very difficult to keep healthy.
And what about fruit juices?
Drinking water with fruit and spice. Many people see fruit juice as a healthy alternative to soft drinks like coke and sinas. Not strange, because the marketing of those juices tries to convince you that their products are extremely healthy and that you can even drink them instead of eating fruit. Unfortunately, that is certainly not the case. Fruit juices contain all sugars that are in fruit, but without the fibers that slow down the absorption of those sugars, and without much of the vitamins and minerals. What's left is actually as unhealthy and sugary as regular soda!
Water with a taste
What's left of that? Water with a taste, so! Taking your water to taste with fruit and herbs does not get boring quickly - you can keep changing endlessly - and you also suddenly get too much sugar in the heat. You can often make a large portion at the same time and put in a sealed bottle or jar, so that the flavors can really retract. Eating delicious ripe fruit.
You can save it for a few days. On the other hand, it is, of course, best to make new water every day - with a different flavor! Then you will also get several healthy nutrients. No inspiration for your new summer drinks? We will give you ten delicious suggestions!
1. Mint and lime
A classic, of course, but certainly no less delicious! Very fresh, with a small acidic edge.
2. Strawberry, basil and lemon
Strawberry and basil are a surprisingly good combination that is being discovered by more and more people. With the freshness of the lemon, it is ideal for a summer flavor!
3. Orange and blueberry
If you brush the forest fruit a bit before putting them in the water, they give off their taste better. Note: you can not store this water for a long time, then they will be papery.
4. Lavender and blueberry
Lavender not only has a delicious smell, it also delivers a fantastic soft taste. The combination with blueberries is subtly sweet and very summers.
5. Ginger and lemon
The spicy flavor of ginger is best absorbed by the water if you use hot water, and then cool down.
6. Different citrus fruits
Combinations of pieces of lime, lemon, grapefruit and orange taste not only deliciously fruity, they also look beautiful colorful on a festive table at the barbecue!
7. Green tea with ginger and lemon
Tea can also be with cold water! The taste then takes a little more time to pull in, but you get a delicious soft drink, which keeps the ginger and lemon fresh.
8. Thyme and lemon
Thyme is often overlooked by people who taste water, but try it out - the spicy aroma immediately raises pictures of French herb gardens.
9. Raspberries, rose water and vanilla
A few drops of rose water give the extraordinary flavor combination of raspberries and vanilla a little extra. Enjoy pure!
10. Tropical fruits
Mango, papaya and pineapple are some of the fruits you can use for tropical tinted water with a taste. Is water melon healthy. Extra fresh with a few crushed leaves of mint!
---
Prestige Water Cooler Gold Coast, Water Dispenser Gold Coast, Water Filter Gold Coast
We currently service water coolersin the Gold Coast area including: Alberton, Woongoolba, Stapylton, Gilberton, Yatala, Ormeau, Norwell, Jacobs Well, Pimpama, Ormeau Hills, Luscombe, Kingsholme, Willow Vale, Cedar Creek, Upper Coomera, Oxenford, Guanaba, Maudsland, Pacific Pines, Gaven, Mount Nathan, Nerang, Clagiraba, Sanctuary Cove, Coomera, Hope Island, Paradise Point, Helensvale, Coombabah, Arundel, Parkwood, Hollywell, Runaway Bay, Biggera Waters, Labrador, Main Beach, Southport, Molendinar, Ashmore, Surfers Paradise, Lower Beechmont, Advancetown, Gilston, Highland Park, Worongary, Tallai, Neranwood, Numinbah Valley, Austinville, Bogogin, Benowa, Carrara, Broadbeach Waters, Broadbeach, Merrimac, Clear Island Waters, Mermaid Waters, Mermaid Beach, Miami, Robina, Mudgeeraba, Varsity Lakes, Burleigh Waters, Burleigh Heads, Varsity Lakes, Reedy Creek, Palm Beach, Elanora, Tallebudgera, Binna Burra, Austinville, Tallebudgera Valley, Springbrook, Natural Bridge, Currumbin, Currumbin Valley, Tugun, Bilinga, Coolangatta, Lower Mount Walker, Mount Forbes, Mutdapilly, Peak Crossing, Mount Walker, Merryvale, Coleyville, Rosevale, Moorang, Warril View, Harrisville, Washpool, Milora, Milbong, Roadvale, Kulgun, Obum Obum, Kalbar, Frazerview, Fassifern Valley, Aratula, Charlwood, Tarome, Clumber, Moogerah, Croftby, Mount Alford, Bunjurgen, Bunburra, Dugandan, Boonah, Allandale, Wyaralong, Undullah, Kagaru, Tamborine, Tamborine Mountain, Gleneagle, Birnam, Bromelton, Tabragalba, Biddaddaba, Canungra, Witheren,, Ferny Glen, Sarabah, Nindooinbah, Cryna, Josephville, Beechmont, Illinbah, Cainbable, Kerry, Christmas Creek, Tabooba, Laravale, Tamrookum, Kooralbyn, Carneys Creek, Mount Barney, Palen Creek, Rathdowney, Innisplain, Oaky Creek, Running Creek, Hillview, Chinghee Creek, Lamington, Darlington, Binna Burra, Mount Lindesay.
---
For further information call us on 1800 500 334 or Peter direct on 0405 176 472
Or send us an e-mail: Email water coolers Gold Coast