Water Coolers Sydney | Prestige Water
Say NO to bottled water and use Water Coolers Sydney filtration, unlimited drinking water for FREE.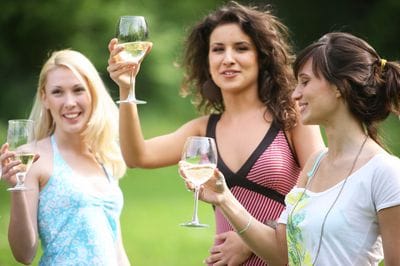 Prestige Water Coolers Sydney (Bench Top Model, Floor Standing Model, Stainless Steel Model).
Filtered Water Coolers Sydney are the ideal office and home water coolers solution that will save you money and helps the environment. Water is drawn from your own tap and filled into the top compartment of our 7-stage filtration bottle. Please click on one of the pictures to find PRICES and MORE INFO about our products:
Click on a picture to find out about our PRICES and MORE.
---
With the 7-stage filtration bottle on top of the water coolers, you can make "unlimited" great drinking water for your whole family or staff for FREE. Buying bottled water is expensive and almost all bottle companies will add a certain amount of chlorine back to the water so you can store the bottles for a long time. Nice chilled water is not only healthy, it will taste nice too. Our water coolers are fitted with a filtration bottle. You put your own tap water in the top compartment of the bottle. All the water will be flowing by gravity through the 7-stage filter cartridge. This filter will remove chemicals such as chlorine, sediments, and others from the tap water, also very important minerals are added back to the water to improve your health and better taste. You can refill this bottle as often as you want, so you will have unlimited, clean drinking water available. By using one of our water dispensers, drinking water with a great taste is easy, and it will reduce drinking soft drinks. More water means less soft drinks means better health. Better health with Prestige Water. If you own one of our water coolers, we are sure that you will drink more water. Having a full glass of water all the time. It is easy assessable and every time you walk pass the water cooler, you see water and will drink more during the day as well. Prestige Water Coolers Sydney are Premium Water Coolers including Premium Water Filtration.
The bench top water cooler from Prestige Water is perfect for Home and small Offices. It has a chilled water tap for refreshments and a hot water tap for all your hot water drinks. If no hot water is needed you can switch it of at the back of the cooler and the hot water tap will dispense room temperature water. You will have immediate savings with no more buying bottled water. You can drink as much as you like, just refill the filtration bottle if needed. With it's compact design the Bench Top water cooler will fit nicely on your kitchen bench or a table.
Dimensions: The height including the bottle is 88 cm, The width and the depth is 32 cm. Please notice you need some extra height for filling the bottle with a water jug.
The floor standing water cooler from Prestige Water is the perfect solution to provide your family or staff with UNLIMITED great tasting water FREE from your own tap. Whether you like chilled water or hot water on tap, you will drink tap water that is filtered by our 7-stage filter system. Never you will have to pay for your drinking water again! If you have one of our water filter systems, you will notice that everyone will start drinking more water. Not only the taste is great but every time you walk paste the system, you see water and will have a drink. By drinking more water you will keep your body hydrated and fit.
Dimensions: The total height including the filtration bottle is 135 cm. The width is 32 cm and the depth is 35 cm. This unit will fit most area's in your home or office.

Water Coolers Sydney is Australia's leading supplier in water coolers and water filters. Ether you are looking for a water cooler for home or office, we have been supplying filtered water coolers for more than 12 years to Homes and Businesses such as schools, offices, gyms, hospitals, just to name a few. Having a water dispenser in your waiting room is an extra service towards your staff and customers. With over 10.000 customers across Australia we pride ourselves to be the No.1 water cooler specialist. It is very easy to order a water cooler with us. Simply click on one of the pictures above to get the dimensions and prices. You always own your filtered water dispenser so you never have to pay any rent. You can also call us and we are more than happy to talk to you and advise the best water cooler for your situation. All our water coolers Sydney have a modern look and will fit perfect in your home or office. Also the 7-stage filtration bottle is one of the most advantaged filter in the market. We are a honest filtered water cooler supplier with honest advise. We are proud of our history and are committed to offer you the best service available. If you need advise and like to find out which water cooler is the best for your need please give us a call on 1800 500 334 or send us an email: email water coolers Sydney
Are you paying too much for your drinking water?
Water Coolers Sydney prides itself to supply their customers with "FREE" healthy drinking water for the whole family or staff. We are the No. 1 supplier of water coolers with a self filling filtration bottle. This is how you can convert your own tap water into healthy drinking water without having to pay for it. We all know that tap water contains chemicals such as chlorine, heavy metals, sediments, just to name a few. You don't need to drink these chemicals, just remove these with the Prestige Water filtration system. Just fill the filtration bottle with your own tap water and our 7-stage cartridge will do the rest. Now you can enjoy fresh, healthy drinking water FREE from your own tap. Depending how much you are using the water cooler, the filter cartridge need to be changed between the 6 - 12 months. For businesses we recommend to change the filter every 6 months and for a family of 2 or 3 people we advise a new filter every year. This is how our filter works: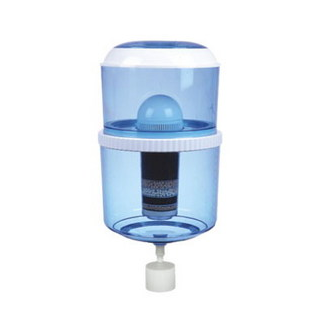 Start your day with water with lime
Did you know that lemons are packed with nutrients such as vitamin C, calcium iron, B-vitamins, fiber, etc. Start with having a glass of lemon water every morning before having breakfast. Drink it first thing in the morning, it will help you receive the benefits such as freshens your breath. Other benefits are that lemon water helps out flushing toxins in your body, boost your immune system due to the high level of vitamin C. Lemon juice water is a great energy booster. Lemon water provides the body with energy and will decrease the acidity in your body what reduces inflammation. Want to lose some weight, drinking a glass of lemon water ( contains fiber ) will help. Lemon water is high in potassium which is good for heart health. Try also to replacing your coffee with a glass of lemon water. You can drink this also as a hot drink. It feels refreshing. Drinking clean and filtered water will help with weight loss as well.
Drinking Clean Water is Important for Superb Health
People who drink 8 - 10 glasses of clean water, filtered tap water with added minerals, have a better health and body function and circulation overall, which are needed for a great health and a long and better life. Not only for yourself, but also for your family members and / or staff. The average body contains 70 - 80 % water so it make sense to drink clean water that helps improve your well being. Try to replace one or two cups of coffee or tea with water! You surely find out it will make a difference. The body requires water that is 100 % pure, free from chemicals and toxins. Therefore we comment to filter your tap water before drinking. If you decide to drink clean water without all the chemicals, try our Water Coolers Sydney filtration, the best in the marked. Find out here what our filtration does: Water Filtration Water Coolers Sydney.
---
The reason why our body needs clean water
The quantity of water we need to drink each day depends on the temperature, our activities such as physical work or exercise and our health. The average person needs to drink 8 glasses each day to keep our body hydrated. If you drink water, some will be absorbed directly into our bloodstream. So make sure to drink pure water only. Water is a healthy vital component of all body fluids, tissues, cells, blood and glandular secretions. Also water will transport nutrients throughout our body. Therefore it is important to drink a good quality of water and you can realize this by filtering the chemicals out of your tap water. Your water tap at home or your office contains chemicals put in by the council to provide you with "clean looking" drinking water. Water from your tap looks clean but it contains chemicals such as chlorine. Chlorine will kill bacteria but it is a poisonous liquid and not healthy to drink. Therefore it is advisable to filter and purify your tap water before drinking. Do you really want to drink all the chemicals you find in your drinking water? All living things will need water to survive. Without water your body will shut down and you are not able to survive. about 60 70 % of your body is water and you can only survive a few day without drinking water. Your body cannot store water and you must have clean drinking water supply every day. Our body can last for weeks without food but only a few days without water. How much water should you drink is depending on your age, sex, activities, climate, and more. An average person should drink around 2 liters or 8 glasses of drinking water every day. If you have troubles drinking 2 liters of water every day then try to drinking filtered water to improve the taste. Also you can drink 1 glass of water before every meal. If you do not drink enough water your body will dehydrate and can make you sick. The danger of dehydration. Try also to drink more when you exercise or do some heavy work. Always have a bottle of water with you on the go. So please do your body a favor and get the best filter system from Water Coolers Sydney.
How important is drinking water
water maintains the health of every cell in our body and carries oxygen and nutrients
keep our skin young and healthy, Your skin and drinking water
regulate the body temperature
keep the bloodstream healthy
lubricate and cushion joints
not drinking enough can increase the risk of kidney stones, How much water should I drink each day?
drinking water will keep you hydrated. Dehydration occurs when you do not drink enough and can be easily fixed by drinking more. Symptoms of dehydration are having thirst, headaches, mood changes, weakness, tiredness, dry mouth.
---
With a water cooler that you can fill yourself with your own tap water you are never without great tasting drinking water. You always drain a glass of cold water. Each glass is filtered fresh. You also will save on water bottles, transport and exchange. Our advantages are:
Drinking clean water is healthy, smart, pure, clean and without calories. Water keeps you young and it is treat every day. The cost of making your own drinking water is nil. So why not make a life changing decision today and start drinking more water and less coffee and soft drinks.
Spring water is almost always associated with a spring which rises in mountains. An estimated 25% of all packaged water (bottled water) comes just from a local water extraction. In those cases, the water in the bottle in which you pay the same as tap water in your area. What really happened with our tapwater and underground water? The water will then be filtered or otherwise treated, but is not different than normal tap water.
Water is water?
Water is water would you say? However, there is a difference.
Spring water: Spring water is water from an approved underground source with one or more natural or bore exits. The difference is that bottled water is not directly bottled but treated first. Even most of the good minerals are extracted and chemicals such as chlorine added. Tap water: Tap water comes from our soil, lakes, dams and rivers. In Australia tap water is treated chemically and bacteriologic ally in order to make it suitable for human consumption. Tap water must meet strict requirements.
---
Are you drinking enough? Drinking water from a water cooler Sydney is the most economical option. We have a wide range of high quality leadership and hygienic water coolers that excel in design and functionality. Our water dispensers have an ergonomic tap height so you can easily fill your glass or bottle. Each model is equipped with a water filtration bottle and filter cartridge for great tasting water. At Prestige Water you can rely on excellent service for your water dispenser. Operating from The far north down to Tasmania we maintain water coolers for customers throughout Australia. Also you benefit from competitive rates.Do you want to purchase a water cooler out ride or pay it off over 6 or 12 months? Whatever you choose, we can take care of all. We can advise you what is the best option for you and the choice is of course up to you. Our price include delivery and GST. For the maintenance of your water cooler we recommend to change your filter cartridge as advised by Prestige Water. We will notify you when your filter is due for changing. For businesses we recommend to change the filter every 6 months, for homes between the 9 and 12 months, depending of the amount of people.
Water is a true friend to all staff and customers in every office. Often drawn from a regular tap but unfortunately too often from a water cooler with a spring water bottle. Ans while the Australian tap water is already of a good quality, we recommend to filter it first. With our filter system you can be assured you will drink the best water quality available, and for free!