Water Coolers Canberra | Benchtop and Floor Standing Water Coolers
Welcome to Water Coolers Canberra, Your filtered water dispenser specialist
Having a water cooler system from water coolers Canberra with a 7-stage filtration bottle can save you an enormous amount per year. Not having to buy bottled water anymore. It is possible by drinking filtered water made from your own tap. Prestige Water Coolers Canberra has a filtration bottle on top of the water cooler. Simply refill it with your own tap water and our filtration will do the rest. No more bottles filling up your fridge, only one water cooler that will purifier, make cold water and an option for hot water as well. If no hot water is needed simply switch it off and this tap will dispense room temperature water.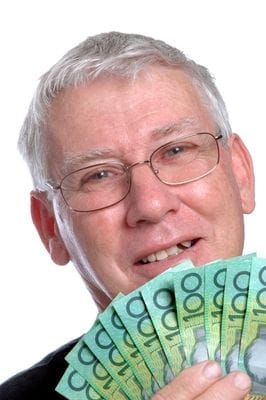 Here are our models to choose from:
Please click on the picture and you will get all the information you need. Prices start from a $ special price. This is including the filtration bottle, filter cartridge, delivery and GST
---
What is Filtered Water
The Water Coolers Canberra filter will remove impurities from tap water and tank water. In the top compartment of the filtration bottle, you find our first step of filtration. Inside the dome, you find 2 pre-filters. These prefilters will remove sediment from your tap water. If needed you can remove the pre-filters and wash them under the tap. The second stage is an activated carbon section. Activated carbon will absorb impurities from the water like chlorine. Our third stage contains minerals. Minerals are added back to the water for good health. The fourth stage will make the water more alkaline. The fifth section is silver loaded activated carbon. This will not only absorb again some impurities from the water but will also stop bacteria growth in the cartridge. The sixth step is minerals again. The last filtration is through a ceramic disk. This is an anti-bacterial filter. All of these filtrations build into one cartridge. Please notice that the cartridge needs to be changed every 6 - 12 months depending on your usage. Water Coolers Canberra will advise you by sending a reminder letter when your cartridge is due for a change.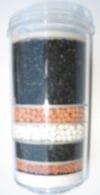 If you want to find out more about our products please read here: Product info from Water Coolers Canberra
You can also contact one of our friendly staff on 1800 500 334 or send us an email: email Water Coolers Canberra
---
We deliver water coolers in your area Adelong, Batlow, Tumbarumba, Tumut, Brindabella, Brungle, Cabramurra, Gilmore, Grahamstown, Gocup, Jingellic, Killimicat, Rosewood, Talbingo, Tooma, Wondalga, Crestwood, Environa, Googong, Greenleigh, Jerrabomberra, Karabar, Queanbeyan East, Queanbeyan West, Queanbeyan, The Ridgeway Royalla, Tralee, Braidwood, Bungendore, Araluen, Back Creek, Ballalaba, Bendoura, Berlang, Bombay, Boro, Budawang, Burra, Bywong, Carwoola, Captains Flat, Charleys Forest, Corang, Currawang, Durran Durra, Farringdon, Forbes Creek, Harolds Cross, Hereford Hall, Hill Top, Hoskinstown, Jembaicumbene, Jerrabattgulla, Jinden, Kalkite, Kindervale, Krawarree, Lake George, Larbert, Majors Creek, Manar, Marlowe, Mayfield, Monga, Mongarlowe, Mount Fairy, Mulloon, Neringla, Nerriga, Northangera, Oallen , Palerang, Primrose Valley, Reidsdale, Rossi, Royalla, Snowball, Sutton, Tarago, Tomboye, Urila, Wamboin, Warri, Williamsdale, Wog Wog, Wyanbene, Yarrow.