Sydney Water Filters
Welcome to Sydney Water Filters,
your water filtration and water cooler specialist. Why buy bottled water if you can easily make your own healthy drinking water free from the tap? Read here how you can make your own great tasting drinking water with Sydney Water Filters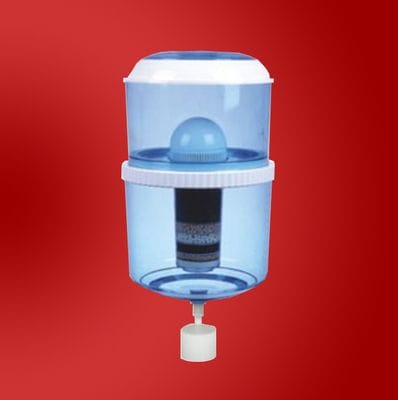 , Filtration bottle from Sydney Water Filters
This filtration bottle is placed on top of our water coolers. You only need to remove the lid and poor in your own tap water. Our 7-stage filter cartridge will remove the impurities from the tap water and also add back the very important minerals. You can refill the filtration bottle as often as you like so you never run out of great tasting drinking water. You never have to buy bottled water again, huge savings every year!

Sydney Water Filters cooler range:
How great are the above 3 great looking models:
How to choose the perfect water cooler with water filters for your needs? Once you decided to invest in one of our filtered water coolers for your home or business, the next step is to choose one of the above models. The main idea of our product is to convert your tap water into great tasting drinking water. All our models will have the filtration bottle and they deliver all a healthy quality drinking water. It is a personal choice if you would like The Bench Top / Floor Standing / The Fridge Sydney water filters and coolers. For more information you can visit our main website on Prestige Water or you can send us an EMAIL. Alternative you can give us a call on 1800 500 334 to discuss your options.
Sydney water filters is the right place for all you water filtration and water coolers solutions. We are an Australian based company and have more than 20 year experience in the water industry. Our unique water filters removes chemicals such as chlorine, heavy metals, organic sediments, odor, bad taste and others from your tap water while minerals are added back. Premium quality water coolers with a chilled water tap for refreshments. All models will have an option for hot water as well for all your hot water drinks such as coffee, tea, and more. If you do not need hot water simply switch it off at the back and the hot water tap will dispense room temperature water.
What Sydney Water Filters offers:
Great price for a great water cooler system
Payment plans are available.
No rent, you own your own water cooler system
Modern design water coolers
Unique water filtration system, never run out of water
Very coat effective, never have to buy bottled water again