Alkaline Water Filter and Alkaline Water Cooler
Great tasting Alkaline Water with a Prestige Water Alkaline Water Filter and Alkaline Water Cooler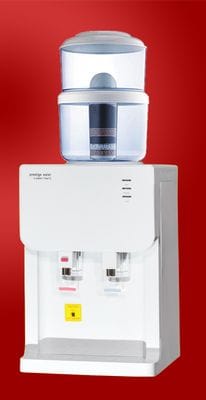 Benchtop Alkaline Water Filter:

---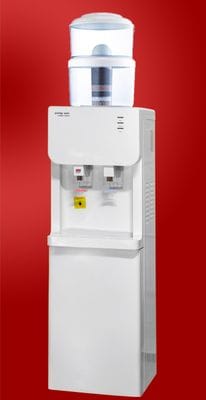 Floor Standing Alkaline Water Filter:

---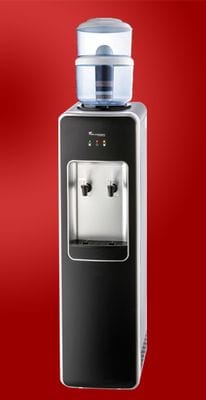 Exclusive Alkaline Water Filter:

---
5 Tips to drink enough alkaline water in the summer
Calculate how much water you should drink. We only occasionally think of drinking the right amount of water at our work. With the summer heat, it is extra important to keep drinking, because our bodies need more water because of the sweating. A good general rule is to drink between 1.5 and 2 liters of water per day. Do you have difficulty concentrating at work? 7 Ways to influence your energy intake. This can be very good because you forgot to drink enough water. Here we give you five simple ideas how you can remember to drink water:
Make water more attractive
Turn your daily glass of water into a refreshing pleasure by squeezing the juice of an orange in it. Alkaline water filter is the best water for good health. This way your body receives a good dose of vitamin C at the same time. A few bruised fresh mint leaves are also delicious in a glass of water.
Give taste to your water experience
There is nothing that quenches the thirst better than a glass of water with ice. ( Alkaline Water Filter) Why not make your glass more interesting with ice cubes with flavors? Strawberry, blueberry, raspberry or even kiwi are all good options.
Download an app on your computer or phone
Drinking water helps you concentrate better. Flue and drinking water. Anti-Colds and drinking water. There are apps for smart phones and computers that remind you to drink water and help you keep track of how much you drink.
Use a good water bottle
Place your own targets on the bottle with a water-resistant marker according to a schedule. For example, you could decide to have drunk a quarter of the bottle before 10 o'clock in the morning. In this way you check how much water you drink per day.
Eat water!
Difficulty drinking the recommended amount of water? Drink good water drink water from a alkaline water filter from Prestige Water. Take advantage of the food that you can help with your required amount of water, such as cucumber, lettuce and watermelon.
---
Prestige Water Alkaline Water Filter and Alkaline Water Cooler