Water Dispenser Newcastle
Great tasting drinking water made from your own tap with Prestige Water Dispenser Newcastle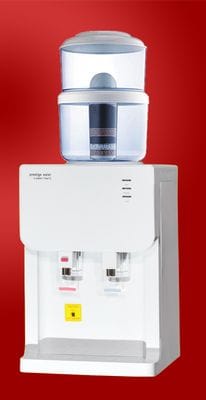 Bench Top Water Dispenser Newcastle:

---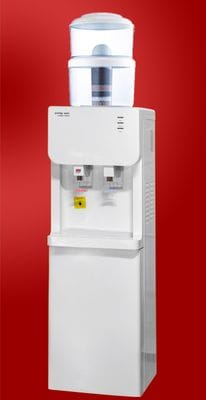 Floor Standing Water Dispenser Newcastle:

---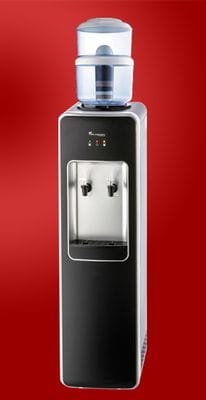 Exclusive Water Dispenser Newcastle:

---
Prestige Water Dispenser Newcastle, Water Cooler Newcastle, Water Filter Newcastle
We currently deliver water dispensers in Adamstown, Adamstown Heights, Bar Beach, Beresfield, Birmingham Gardens, Black Hill, Broadmeadow, Callaghan, Carrington, Cooks Hill, Elermore Vale, Fletcher, Georgetown, Hamilton, Hamilton East, Hamilton North, Hamilton South, Hexham, The Hill, Islington, Jesmond, The Junction, Kooragang, Kotara, Lambton, Lenaghan, Maryland, Maryville, Mayfield, Mayfield East, Mayfield North, Mayfield West, Merewether, Merewether Heights, Minmi, New Lambton, New Lambton Heights, Newcastle, Newcastle East, Newcastle West, North Lambton, Rankin Park, Sandgate, Shortland, Stockton, Tarro, Tighes Hill, Wallsend, Warabrook, Waratah, Waratah West, Wickham, Cessnock, Kurri Kurri, Weston, Pelaw Main, Abermain, Aberdare, Bellbird, Kearsley, Mulbring, Kitchener, Paxton, Millfield, Ellalong, Wollombi, Neath Branxton, Greta, Dungog, Gresford, Paterson, Vacy, Martins Creek, Clarence Town, Lake Macquarie, Catherine Hill Bay, Caves Beach, Blacksmiths Beach, Redhead, Belmont, Cardiff, Charlestown, Glendale, Swansea, Toronto, Morisset, Cooranbong, Mount Hutton, Warners Bay, Maitland, Aberglasslyn, Ashtonfield, Bolwarra Heights, Buchanan, Chisholm, East Maitland, Farley, Gillieston, Gosforth, Greta, Horseshoe Bend, Largs, Lochinvar, Lorn, Luskintyre, Metford, Morpeth, Osward, Rutherford, South Maitland, Telarah, Tenambit, Thornton, Tocal, Windella, Windermere, woodberry, Woodville, Singleton, Broke, Bulga, Howes Valley, Putty, Warkworth, Jerrys Plains, Camberwell, Ravensworth, Mount Olive, Carrowbrook, Mirranie, Elderslie, Belford, Branxton.
---
TIP: How much water do you need to drink if you want to lose weight
Water, a super drink. When you want to lose weight, drinking enough water is important. It makes you less thirsty and hungry and it stimulates fat burning. For an average person, drinking 1.5 liters of water per day is sufficient. If you want to lose weight you can increase this to 2 to 4 liters of water. Instead of water, you can also drink tea or eat fruit and vegetables. When you want to lose weight by drinking a lot, make sure you always have water with you. Drinking water helps with losing some weight.
Why drink water if you want to lose weight?
There are several reasons to drink water if you want to lose weight:
When you drink water all day long, you get thirst less quickly. This ensures that you will not be able to take other drinks as quickly. That is advantageous when you want to lose weight, because soft drinks, for example, contain a lot of calories.
When you are thirsty, your body can interpret this as hunger. By drinking enough water you get thirst less quickly and you also have less chance that your body creates a feeling of hunger, while you are not hungry.
In addition, the moisture in your body ensures that you always have a fuller feeling than normal. This will make you less likely to eat.
Drinking water is necessary to keep fat burning going. Water is essential to transform food that you take to energy, but also to transform fat stored in your body into energy. In this way, water not only ensures that you do not arrive any further, but also that you actually lose weight.
Water ensures that the waste materials are removed in the body. When you burn stored fat, waste materials are released. They have to leave your body. Sufficient water ensures that you do not poison yourself with this.
How much water should you drink if you want to lose weight?
Cold water drinking. For an average person it is healthy to drink 1.5 to 2 liters of water in a day. To lose weight faster and healthier, you can increase the amount of water to 3 or 4 liters. When you drink so much water, it is important to spread this well over the day. Too much water can cause a sodium deficiency, which is very unhealthy. Therefore it is also not recommended to drink more than 4 liters in a day; certainly not when you combine this with less food than you are used to.
Tea, vegetables and fruit instead of water
Not everyone likes to drink water. Fortunately, there are other ways to get a good amount of moisture. When you want to lose weight it is not advisable to drink a lot of soft drinks or beer: they contain a lot of calories. You can drink tea or coffee instead of water. Tea is available in many different flavors. You have to try to drink tea without sugar, or at least with as little sugar as possible. The same applies to coffee. Coffee without milk and sugar contains no calories. And there are other things you can drink if you want to lose weight. Vegetable and fruit also contain a lot of water and few calories. Instead of drinking water, you can therefore also eat fruit and vegetables. However, you have to consume a lot of fruit and vegetables to get 2 liters of fluid. This will therefore result in a combination of water and vegetables and fruit.
Drinking weight through a lot of water: how do you do that?
Drinking plenty of water can be quite a challenge, because it is probably not something you are used to doing. Drink more water in hot weather. As described above, you can replace water with tea and / or vegetables and fruit. But also with that you will probably not reach your intended amount of moisture. If you intend to drink a lot of water, it is wise to ensure that you have water at your fingertips everywhere. When you go out - for example to school or to work - you can take plastic bottles with water that you fill immediately when they are empty. It is also recommended to put a bottle or a can of water on the table when you eat. For a change you can put a slice of lemon in the water.