Water Coolers Gladstone
Water Coolers and Water Dispensers Gladstone with Filter Bottle
If you want to drink great tasting water without having to pay for it, please consider one of the Gladstone Water Coolers with filtration bottle. You can easily remove the chemicals from your own tap water and convert it into healthy drinking water for the whole Office or Home. Our filtration bottle is easy to fill with normal tap water. All the water will be filtered and purified by our multy stage filter cartridge. Now you never have to buy bottled water again and you never have to drink tap water with all the chemicals in it. You can refill this bottle as often as needed, we only recommend to change the filter cartridge once or twice every year, depending on the usage. One filter change cost $60 and if you buy 2 filters the cost will be $100. This is the only expense you will have to convert tap water into nice drinking water. Better health with Prestige Water.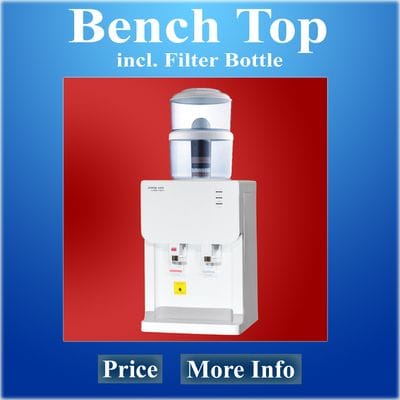 Water Coolers Gladstone Bench Top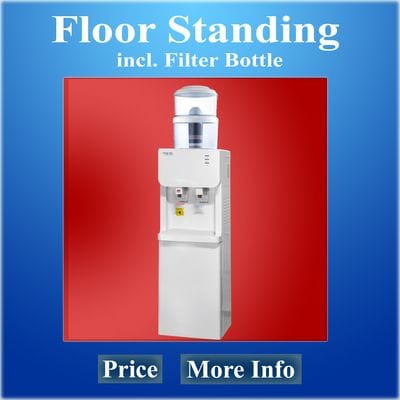 Water Coolers Gladstone Floor Standing
Why buy bottled water if you can easily make your own? Even better, the water after our filtration system will have some added minerals for better health and better taste. Minerals are good for you and minerals will have a improvement on your general health. Filtered water vs Bottled Water. Also it is proven that if your drinking water taste nice, you, your family or staff will drink more. Drinking water will stop dehydration and will keep you "fresh" during the whole day. Drinking lots of water.
If you need more information please see our home page: Prestige Water Coolers Gladstone
Or send us an email: email Water Coolers Gladstone
Or call Peter direct on: 0405 176 472