Water Cooler Sydney
Drink healthy drinking water made from your own tap with Prestige Water Sydney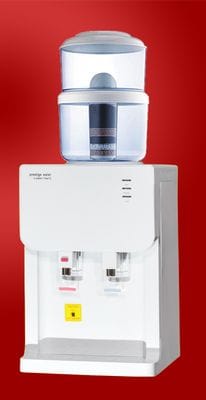 Bench Top Water Dispenser Sydney:

---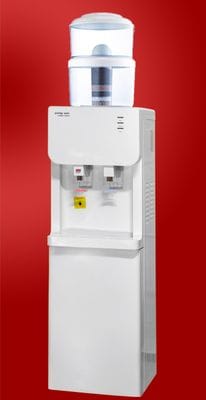 Floor Standing Water Dispenser Sydney:

---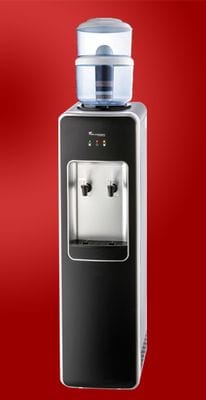 Exclusive Water Dispenser Sydney:

---
Prestige Water Cooler Sydney, Water Dispenser Sydney, Water Filter Sydney
We currently deliver water coolers in Sydney CBD, Alexandria, Annandale, Barangaroo, Beaconsfield, Camperdown, Centannial Park, Chippendale, Darlinghurst, Darlington, Dawes Point, Elizabeth Bay, Erskineville, Eveleigh, Forest Lodge, Glebe, Haymarket, Millers Point, Moore Park, Newtown, Paddington, Potts Point, Pyrmont, Redfern, Rosebery, Rushcutters Bay, Surry Hills, The Rocks, Ultimo, Waterloo, Wooloomooloo, Wetland, Broadway, Central, Central Park, Chinatown, Circular Quay, Darling Harbour, The Domain, East Sydney, Garden Island, Goat Island, Green Square, Kings Cross, Macdonaldtown, Railway Square, Strawbwrry Hills, St James, Wynyard.
---
Why drinking water is so important.
Drinking water is very important for your general well being. Try to drink water with minerals. The Prestige Water 8-stage filter bottle will remove inpurities from your tap water, and also the drinking water after filtration will be alkaline and full of minerals. So drink plent of water from the Prestige Water cooler Sydney.
Water is important for all living things. In some organisms 90% of the body weight consists of water. Almost 60% of the human body consists of water; the brain consists of 70% water and the lungs for almost 90%. Lean muscle tissue contains about 75% water, body fat contains 10% water and bones 22%. Approximately 83% of our blood consists of water, which in turn helps with digestion, transport of waste and regulating body temperature.
A person has to replace about 2.4 liters of fluid a day, a portion by drinking and a portion that is removed from the food by the body. We all know that water is good for us, but the exact reasons are sometimes a bit vague. And even if we already know why we should drink water, it is not a habit that has taken shape in many people.
Here are some very good reasons to drink a lot of water from your water cooler Sydney every day and forming a habit is not that difficult, especially if you concentrate on it a little. The problem we often have is that we do not focus on this habit. We usually end with a cup of coffee and drinking a lot of soft drinks or alcohol, not to mention the fruit juices, cups of tea, milk and some of those things.
Often, we simply do not drink enough liquids and we suffer from dehydration and that is not very good for our health. Here are 9 reasons why you should drink water:
1) Weight loss
Water is one of the best ways to lose weight. Firstly because it often replaces drinks with a high calorie content, but it also helps very well to suppress the hunger. It turns out that many of us misinterpret body signals so that if we think we are hungry that is actually thirsty. Water contains no fat, no calories, no carbohydrates and no sugar. Drink a lot from the water cooler Sydney to stimulate your weight loss.
2) A healthy heart
Drinking a fair amount of water can lower your risk of heart attack. A six-year study, published in the American Journal of Epidemiology in 2002, has shown that those who drink more than 5 glasses of water a day have 41% less chance of a heart attack than those who drink less than 2 glasses of water a day.
3) Energy
When you are dehydrated, your energy flows away and you feel tired. 7 Ways to influence your energy intake. Even with a mild form of dehydration of 1 or 2% of your body weight. If you are thirsty then you are already dehydrated. And this can lead to fatigue, muscle weakness, dizziness and other symptoms.
4) Agent against headache
Another symptom of dehydration is headache. Often when we have a headache it is simply a matter of not drinking enough water. There are, of course, many other causes for headaches, but due to dehydration it often occurs.
5) Healthy skin
What does drinking water really does for your skin. Drinking water can help to clean your skin. People often say that they have shiny skin after drinking enough water. It will not start from one day to the next, but even after a week of drinking a healthy amount of water from your water cooler Sydney, there can already be positive effects on your skin.
6) Digestive problems.
Our digestive system needs a large amount of water to properly digest the food. Why do I have to pee so often. Often help water in solving gastric acid problems and water, combined with fibers, also helps with constipation problems. Can you go to the toilet faster if you drink lukewarm water.
7) Cleaning
Water is used by the body to remove toxins and waste products from our bodies.
8) Cancer risk
Related to the digestive system as mentioned above, drinking a healthy amount of water is an excellent way to reduce the risk of bowel cancer by 45%, bladder cancer by 50% and even reduced the risk of breast cancer.
9) Better physical exercise
If you are dehydrated, this will undoubtedly affect your athletic ambitions. It makes you slower and things like lifting weights are much more difficult. If you do exercises then you need extra water, so make sure you drink enough of it beforehand and of course after the exercises.
---
We deliver water coolers in Ashfield, Annandale, Ashbury, Balmain, Balmain East, Birchgrove, Camperdown, Croydon, Croydon Park, Dulwich Hill, Dobroyd Point, Enmore, Haberfield, Hurlstone Park, Leichhardt, Lewisham, Lilyfield, Marrickville, Newtown, Petersham, Rozelle, St Peters, Stanmore, Summer Hill, Sydenham, Tempe, Bankstown, Ashbury, Bankstown Aerodrome, Bass Hill, Belfield, Belmore, Beverly Hills, Birrong, Campsie, Canterbury, Chester Hill, Chullora, Clemton Park, Croydon Park, Condell Park, Earlwood, East Hills, Georges Hall, Greenacre, Hurlstone Park, Kingsgrove, Lakemba, Lansdowne, Milperra, Mount Lewis, Narwee, Padstow, Padstow Heights, Panania, Picnic Point, Potts Hill, Punchbowl, Regents Park, Revesby, Revesby Heights, Riverwood, Poselands, Sefton, Villawood, Wiley Park, Yagoona, Blacktown, Acacia Gardens, Arndell Park, Bidwell, Bungarribee, Colebee, Dean Park, Dharruk, Doonside, Eastern Creek, Emerton, Glendenning, Glenwood, Hassall Grove, Hebersham, Huntingwood, Kellyville Ridge, Kings Langley, Kings Park, Lalor Park, Lethbridge Park, Marayong, Marsden Park, Minchinbury, Mount Druitt, Oakhurst, Parklea, Plumpton, Prospect, Quakers Hill, Riverstone, Ropes Crossing, Rooty Hill, Rouse Hill, Schofields, Seven Hills, Shalvey, Shanes Park, Stanhope Gardens, St Marys, The Ponds, Toongabbie, Tregear, Vineyard, Whalan, Willmot, Woodcroft, Blue Mountains, Bell, Blackhealth, Blaxland, Bullaburra, Faulconbridge, Glenbrook, Hazelbrook, Katoomba, Lapstone, Lawson, Leura, Linden, Medlow Bath, Mount Irvine, Mount Riverview, Mount Victoria, Mount Wilson, Springwood, Sun Valley, Valley Heights, Warrimoo, Wentworth Falls, Winmalee, Woodford, Yellow Rock, Alpine, Aylmerton, Avoca, Balaclava, Balmoral Village, Belanglo, Berrima, Braemar, Bullio, Burradoo, Burrawang, Canyonleigh, Colo Vale, East Kangaloon, Exeter, Fitzroy Falls, Glenquarry, High Range, Hill Top, Joadja, Kangaloon, Manchester Square, Mandemar, Medway, Meryla, Mount Murray, New Berrima, Paddys River, Penrose, Sutton Forest, Wattle Ridge, Welby, Werai, Wildes Meadow, Willow Vale, Wingello, Woodlands, Yerrinbool, Burwood, Burwood Heights, Enfield, Enfield South, Croyden, Vroyden Park, Strathfield, Camden, Bickley Vale, Camden South, Catherine Field, Cobbitty, Currans Hill, Elderslie, Ellis Lane, Gledswood Hills, Grasmere, Gregory Hills, Harrington Park, Kirkham, Leppington, Mount Annan, Narellan, Marellan Vale, Oran Park, Smeaton Grange, Spring Farm, Campbelltown, Airds, Ambarvale, Blair Athol, Blairmount, Bow Bowing, Bradbury, Claymore, Denham Court, Eagle Vale, Englorie Park, Eschol Park, Gilead, Glen Alpine, Glenfield, Ingleburn, Kearns, Kentlyn, Leumeah, Long Point, Macarthur Heights, Macquarie Fields, Macquarie Links, Menangle Park, Minto, Minto Heights, Raby, Rosemeadow, Ruse, St Andrews, St Helens Park, Varroville, Wedderburn, Woodbine, Canada Bay, Abbotsford, Breakfast Point, Cabarita, Canada Bay, Chiswick, Concord, Concord West, Drummoyne, Five Dock, Liberty Grove, Mortlake, North Strathfield, Rhodes, Rodd Point, Russell Lea, Strathfield, Wareemba, Birkenhead Point, Castle Hill, Annangrove, Baulkham Hills, Beaumont Hills, Bella Vista, Cattai, Dural, Glenhaven, Glenorie, Kellyville, Kenthurst, Leets Vale, Lower Portland, Maraylya, Maroota, Middle Dural, Nelson, North Rocks, Rouse Hill, Sackville North, South Maroota, West Pennant Hills, Winston Hills, Wisemans Ferry, Davidson, Allambie Heights, Avalon Beach, Balgowlah, Balgowlah Heights, Bayview, Beacon Hill, Belrose, Bilgola Beach, Bilgola Plateau, Brookvale, Church Point, Clareville, Clontarf, Coasters Retreat, Collaroy, Collaroy Plateau, Cottage Point, Cromer, Curl Curl, Currawong Beach, Dee Why, Duffys Forest, Elvina Bay, Fairlight, Forestville, Freshwater, Great Mackerel Beach, Ingleside, Likkarney Heights, Lovett Bay, Manly, Manly Vale, McCarrs Creek, Mona Vale, Morning Bay, Narraweena, Newport, North Balgowlah, North Curl Curl, North Manly, North Narrabeen, Oxford Falls, Palm Beach, Queenscliff, Salt Pan Cove, Scotland Island, Seaforth, Terrey Hills, Warriewood, Whale Beach, Wheeler Heights, Akuna Bay, Allambie, Avolon North, Bantry Bay, Barrenjoey, Bungan Beach, Bungan Head, Bungaroo, Careel Bay, Careel Head, Clareville Beach, Collaroy Beach, Cromer Heights, Curl Curl Beach, Dee Why Beach, Fishermans Beach, Foleys Hill, Freshwater Beach, Gooseberry Flat, Ingleside Heights, Long Reef Beach, Loquat Valley, Narrabeen Beach, Narrabeen Peninsula, North Curl Curl Beach, North Narrabeen Beach, Paradise Beach, Peach Trees, Sand Point, Sorlie, South Warriewood, Stokes Point, Taylors Point, The Basin, Towlers Bay, Tumbledown Dick, Turimetta, Warriewood Beach, Wingala, Fairfield.