Ipswich Water Dispensers
Water Coolers with Filter System from Ipswich Water Dispensers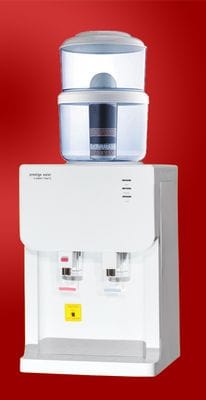 Bench Top Ipswich Water Dispensers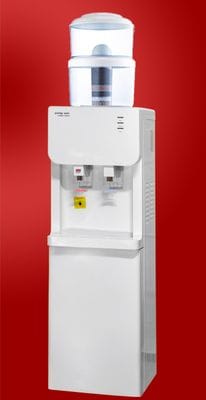 Floor standing Ipswich Water Dispensers
WOW, our unique Ipswich Water Dispensers with a build-in 7-stage filtration system. Pour your own tap water in the top chamber of the filtration bottle. The water is filtered and purified by the 7-stage build-in filter cartridge. Now you can enjoy pure filtered water without all the chemicals you normally find in tap water. Prestige Water is the right place for your water cooler and water filtration solutions. Our 7-stage filter cartridge is one of the best available in the market. Please read more about our filtration system: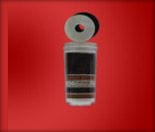 Ipswich Water Dispensers with filtration

Ipswich Water Dispensers from Prestige Water offers a high quality product. All our water coolers will have a cold water tap for refreshment. Also these is an option for hot water for all your hot water drinks such as tea, coffee, etc. If you do not require hot water, simply switch it off, and the hot water tap becomes room temperature water. You can refill the filtration bottle as often as you like. Never run out of great tasting drinking water again. We recommend to change the filter every 6, 9 or 12 months, all depending on the quantities of water you use. Prestige Water will advise you when your filter is due for changing. When you own one of our Ipswich Water Dispensers, you never will have to buy bottled water again. Why pay every day for your drinking water if you easily can make your own? Also our filter will add some very important minerals back to the water as well. Minerals are good for you and will give a nice taste to the water. So, now you can enjoy unlimited drinking water free from your own tap. Tap Water vs Filtered Water. Do you want to lose some weight? please read here to find out about Cold Water Diet.
We are pleased to bring the Ipswich Water Dispensers in the market at very competitive prices. Find out yourself and click on the link above.