Alkaline Filtered Water
Great tasting Alkaline Filtered Water with a Water Cooler Dispenser from Prestige Water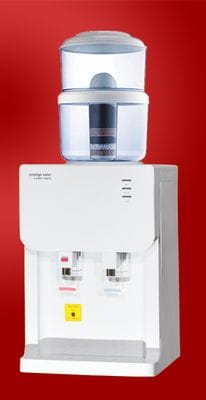 Benchtop Alkaline Filtered Water:


---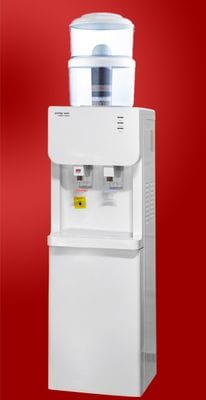 Floor Standing Alkaline Filtered Water:


---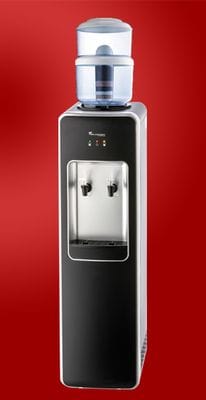 Exclusive Alkaline Filtered Water:


---
Drinking enough alkaline filtered water is also possible by drinking coffee
Every year, almost thirteen thousand children younger than five die in Third World countries because of diseases that have been caused by drinking impure water. Many millions on this globe have to walk for hours to get water. We live in Australia, where clean and healthy drinking water is everywhere in abundance, so also in that respect in a privileged environment. But then we have to drink enough of that pure water, if we want to stay healthy and prevent gout, for example. And that is also the best coffee. Alkaline Filtered water is the best water for your body!
Water on our planet
Tap Water vs Filtered Water. Drink water for the joints and cartilage Too little drinking is at the expense of health. For example, it can promote osteoarthritis or cartilage damage. Not only the hair but also the cartilage and joints have a higher proportion of water. For example, water is also important for your spine; it acts as a kind of shock absorber here. Water to prevent disease Since the fluid is so important to the body, it makes sense that it protects against disease as well. Sufficient drinking can reduce the risk of cancer and heart disease, headaches, migraines and gall and kidney stones can also be partially prevented. It also strengthens your immune system. This is because the liquid ensures that you can absorb important vitamins, enzymes, minerals and trace elements. Having a full glass of water all the time.
The water in our bodies
About 2 / 3rd of our body consists of water. The liquid is found in all body parts and organs and is transported through the body to support all kinds of functions and processes. Alkaline Filtered Water.
An adult person has an average of about 37 litres.
The brain of a human being consists of three-quarters of water
Even the bones consist of a quarter of water.
Our blood consists of 83% water.
Water is only five minutes in the stomach after which it will fulfil its functions in our body.

Health and water, Dehydration
A person can, depending on their burning speed and fat supply, live on average for about a month without food, but only three days up to a week without water.
If we do not drink enough water we will dry out. We, therefore, need to drink at least 1.5 to 2 litres of water daily to live healthily. Drink alkaline filtered water for better health.
When our urine is almost clear, it means that we drank enough for that. Too yellow-coloured urine means that we probably have not drunk enough, which makes sense in the morning when we have just woken up after a refreshing night's rest.

Coffee
It is often thought that coffee would be a diuretic, but luckily that is not the case. Our body no longer loses moisture by drinking coffee. The caffeine ensures that the fluid leaves the body faster, as it stimulates the kidneys. But therefore no more fluid leaves the body.
Body temperature
Water also has a temperature-regulating function for our body, so you have to drink a lot more during fever. It removes the waste from our bodies. It is not recommended to drink untreated water from a lake or river because of the possible harmful substances. Presumably, the local population knows in Switzerland or southern France, for example, whether this restriction also applies to the water of babbling mountain streams.
Tap water better and cheaper
In many countries in the world, it is better to drink only bottled water. Water Cooler with or without filtration. Especially if your body is not accustomed to the local water because you are, for example, on holiday in a warm country and you have to drink extra because of the heat. In Australia, we know a luxury situation with regard to tap water. Because the standards set for bottled water are even lower than those for tap water in Australia. Another reason for not using bottled water in our country is that it is hundreds of times as expensive as our tap water, while the environment is also taxed with plastic bottles. The best water you can drink is alkaline filtered water made from your own tap. We as Prestige Water can convert your regular tap water into great-tasting alkaline water.
Our water consumption
An Australian person consumes 121 litres of water a day, 91% of which is used for washing clothes, the dishes, the toilet and the shower. A Senegalese has to do with 29 litres and an American consumes no less than 700 litres per day. Why do we sometimes drink too little? Water is vital in every respect for humans, animals and plants. That we often do not drink enough water can have a multitude of causes.
---
Drink Alkaline Filtered Water with a Water Filter / Cooler / Dispenser from Prestige Water