Water Dispensers North Lakes
Filtered water dispensers and water coolers in North Lakes
Do you really like the taste of tap water and do you really think drinking chemicals are healthy? Read here how you can convert your own tap water into great-tasting drinking water: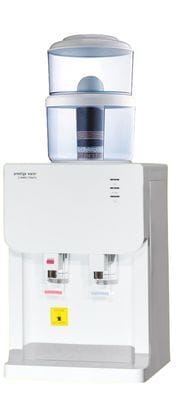 Bench Top water dispensers North Lakes


Floor standing water dispensers North Lakes
---
We have years of experience in filtering and purifying tap water. Drinking all these chemicals that are present in your tap water is not healthy. Simply remove all these impurities with our 7-stage filter bottle, and you will have healthy drinking water for yourself, your family and/or staff and customers. Water dispensers North Lakes supplied thousands of homes and businesses throughout Australia since 2001 and we are known and recognized as the No.1 supplier of water dispensers and water coolers in Australia. We are an Australian-based company with lots of passion to provide you or your company with the latest, high-quality water dispenser. Tap Water vs Filtered Water. Our 7-stage filter system is one of the most advantaged filters available and you will love the taste.
You can now enjoy great-tasting drinking water for free
Benefits of having a Water Dispenser North Lakes:
Drinking water without all the nasty chemicals you find in tap water
Drinking water with added minerals. Benefits of drinking water
Drinking water with a more alkaline level
Cold water for refreshments
Hot water for coffee, tea, and more. If no hot water is needed simply switch it off at the back and this tap will dispense room temperature water
Never run out of water, simply refill the filter bottle as often as needed. How much water should I drink each day?
Never buy bottled water again, save a huge amount of money, every day
Don't stuff your fridge with water bottles
If you are interested and need more information, you can click on one of the pictures above to find out about our prices or you can send us an email: Email water dispensers North Lakes