Water Dispensers and Water Coolers Carindale
Looking for a water dispenser Carindale?
Check out our Bench Top and Floor Standing models with the 7-stage filtration bottle.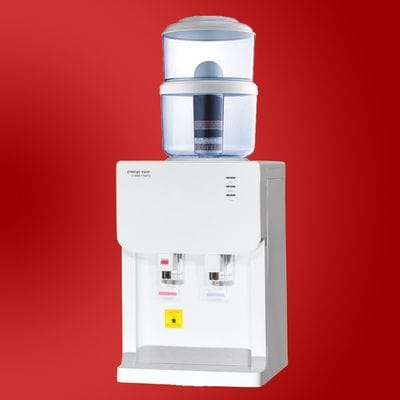 Bench Top Water Dispensers Carindale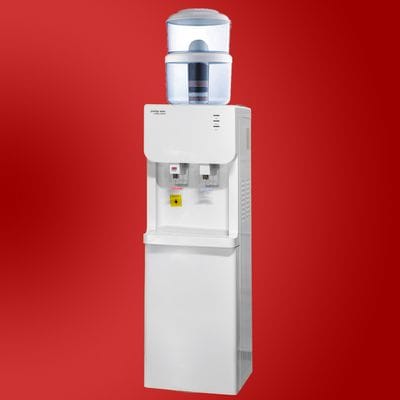 Floor Standing Water Dispensers Carindale
---
Prestige Water has years of experience and knowledge in drinking water industry and we have been supplying our water coolers to homes, offices, schools, hotels, hospitals, fitness centers, businesses and more. If you own one of our water dispensers Carindale, you enjoy the benefits of drinking filtered and purified drinking water. About Prestige Water Coolers and Filtration. Simply poor tap water into the top chamber of the filtration bottle. All this water will be filtered by our 7-stage filter cartridge. You can refill this bottle as often as required so that means unlimited drinking water for yourself, your family, your staff and customers. The lifespan of the filter cartridge is between the 6 - 12 months, all depending on the water consumption. Prestige Water will advise you when the filter is due for replacement.
All water cooler models will come with a cold water tap for refreshments and a hot water tap for all your hot water drinks. Hot and cold water dispensers Carindale. If no hot water is needed, simply switch off the hot water switch at the back of the water dispenser, and this tap will dispense room temperature water.
To get prices please click on the link or picture above. If you have any questions call us on 1800 500 334 or send us an email: Email Water Dispensers Carindale
Why Prestige Water?
Great tasting and healthy drinking water made from your own tap
Added minerals and mild alkaline level drink water from each water dispenser Carindale
Cold water and hot / room temperature water
Refill the filter bottle as often as needed, unlimited drinking water available
Great looking design for the Bench Top and Floor Standing water dispensers
7-stage filtration, one of the best in the market today, Better health with Prestige Water