Water Dispensers Deception Bay
Great tasting drinking water with Water Dispensers Deception Bay
Prestige Water is the No. 1 water cooler and water filter specialist in Australia. We can turn your normal tap water into great-tasting drinking water with added minerals and milk alkaline level. Better health with Prestige Water. Never you will have to buy bottled water again and you will never have to drink tap water with all the nasty chemicals. And this is how you do it: Remove the lid from the filtration bottle, fill a jug with tap water, and poor this in the top compartment of the filter bottle. Great tasting water from water dispensers in Deception Bay. All the water you put in will be filtered by our 7-stage filter cartridge. Here chemicals such as chlorine, organic sediments, and others will be removed and very important minerals are added back to the water as well. Now you can enjoy healthy drinking water free from your own tap with added minerals and a mild alkaline level. Alkaline water after filtration with water dispensers Deception Bay.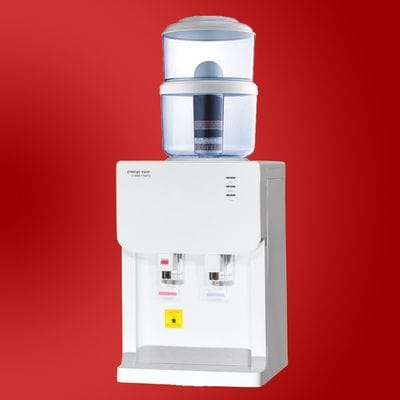 Bench Top Water Dispensers Deception Bay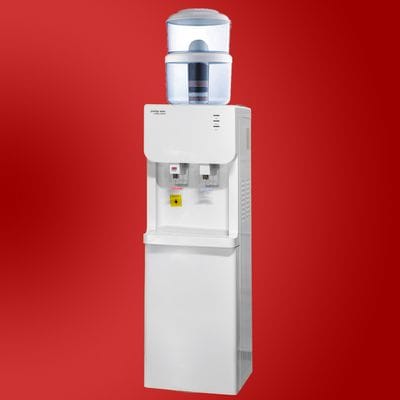 Floor Standing Water Dispensers Deception Bay
Drinking water at home or in your office is not only healthy but nice tasting too. By using our water coolers and water filters the consumption of soft drinks will be less. Drinking lots of water. More and more you see people choosing to drink water instead of soft drinks, which is beneficial for your health and wallet. How important is drinking water? By owning a water dispenser from Prestige Water you never will have to buy bottled water again. You can refill the filter bottle as often as you like. This means unlimited free drinking water from your own tap. That's great! You only need to replace the filter cartridge every 6, 9 or 12 months, that's all. Great tasting and healthy water from water dispensers in Deception Bay.