Water Cooler Wollongong
Great tasting drinking water made from your own tap with Prestige Water Cooler Wollongong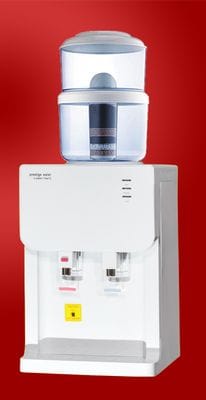 Bench Top Water Dispenser Wollongong:

---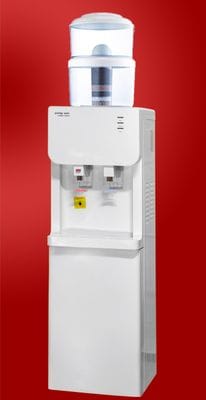 Floor Standing Water Dispenser Wollongong:

---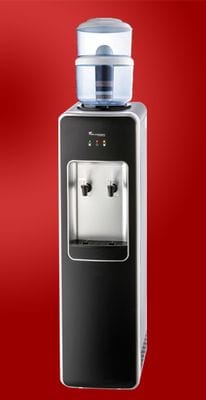 Exclusive Water Dispenser Wollongong:

---
Prestige Water Cooler Wollongong, Water Dispenser Wollongong, Water Filter Wollongong
We currently deliver water coolers in Austinmer, Avon, Avondale, Balgownie, Bellambi, Berkeley, Brownsville, Bulli, Cleveland, Clifton, Coalcliff, Coledale, Coniston, Cordeaux, Cordeaux Heights, Corrimal, Cringila, Dapto, Darkes, Dombarton, East Corrimal, Fairy Meadow, Farmborough Heights, Fernhill, Figtree, Gwynneville, Haywards Bay, Helensburgh, Horsley, Huntley, Kanahooka, Keiraville, Kembla Grange, Kembla Heights, Kemblawarra, Koonawarra, Lake Heights, Lilyvale, Maddens Plains, Mangerton, Marshall Mount, Mount Keira, Mount Kembla, Mount Ousley, Mount Pleasant, Mount Saint Thomas, North Wollongong, Otford, Port Kembla, Primbee, Russell Vale, Scarborough, Spring Hill, Stanwell Park, Stanwell Tops, Tarrawanna, Thirroul, Towradgi, Unanderra, Warrawong, West Wollongong, Windang, Wollongong, Wombarra, Wongawilli, Woonona, Yallah.
---
TIP: Lose weight with drinking lemon juice. How does that work.
Lose weight with lemon juice
Lemon juice in your water - super healthy. Lemon juice to lose weight. No food or drink alone will lead to weight loss. However, there are many foods that can contribute and that can be of use when we want to lose weight. Lose weight with lemon juice for example can be effective to stimulate weight loss. When it is used in a detailed program where we eat the right food and occasionally move.
Lose weight with lemon juice and water
Drinking water with or without lemon juice can help people who want to lose weight. Especially when you drink it at the right time. A study published in 2011 a study in which people drank 2 cups of water for each meal. They came to the conclusion that they had lost more weight than the participants who had not drunk water before the meal. The water helps to fill the stomach so people eat less during the meal. That makes it easier to limit the number of calories and lose weight. In humans there is not much evidence about lemon juice. Because the interest in this is not really big for the researchers. But of water. Water not only ensures that the stomach becomes fuller and therefore less food needs to be absorbed. Water also ensures that metabolism keeps on running. People who drink up to 2 liters of water per day have an average of 47% faster metabolism than people who do not. Drop with water and lemon juice To give the water some extra flavor. Can you add lemon. That makes losing weight with lemon juice and water just a bit more tasteful than just losing weight with water. Apart from the fact that you can lose weight or not. Although there are some things that we can say with certainty about lemon juice.
Lemon juice with hot water or lemon juice with cold water?
When losing weight with lemon juice, there is not immediately a big difference between hot and cold water. The differences are explained below. Tips to drink more water.
Lemon juice with hot water
Lemon juice with hot water is the best choice. Because the positive effect of lemon juice will then fully do its job. Especially the enzymes strengthening effect and the energetic effect of lemon juice becomes stronger when it is served at room temperature or hot (not boiling hot). So when losing weight with lemon juice, this could be the best choice.
Lemon juice with boiling hot water
By cooking the lemon juice, the lemon loses almost all of its positive properties.
lemon juice lose weight. Orange with lemon juice? How does that work?
File parts in lemons called polyphenols. Help to reduce the fat percentage.
Another active ingredient that contributes to lemon juice waste is potassium. 1 Lemon contains 49 milligrams of potassium. That is only 1% of what we need per day. But contributes to metabolism and digestion. When we have little potassium, we can also lose weight.
The juice of one lemon contains almost a quarter of the daily recommended dose of vitamin C. This is also useful for losing weight.
The citric acid ensures that the food can be processed more easily in the stomach. So the digestion is stimulated
Lemons contain pectin fiber and help to combat hunger
According to a study done in 2006, people with a lower amount of vitamin C in their blood and reduced fat burning when they started moving. The study was done at a low number of people, so more research is needed to actually confirm that the vitamin C in lemon helps with lemon juice. In any case, vitamin C is very important for general health. The polyphenols have shown in a 2008 study that they will accelerate fat burning in mice with a diet high in unsaturated fatty acids. In this way they ensure the suppression of weight gain and fat storage.
Use lemon juice with water to replace soft drinks
To get the most results when you want to lose weight with lemon juice, you can use the lemon juice with water to replace other drinks that contain a large number of calories. This will contribute to a reduction in the number of calories that are taken during the day. You can also alternate perfectly and use cucumber with water to drink, or orange juice with water and grapefruit juice. It does not become monotonous and the taste changes once in a while. When you are used to drinking cola or lemonade, that is of course an adjustment. With me, the change was mainly the switch from sparkling drinks to non-sparkling drinks. I had to do this because of a stomach problem several years ago. And in this way I started mixing fruit with water because I found sweetened punica. By drinking water with fruit instead of cola you can save about 4000 Kcal per month. If you drink several glasses every day, the difference can be up to 10,000 Kcal. That is almost 2 kg per month that you can lose by reducing soft drinks or completely replacing soft drinks. In this way it is very easy to lose weight with lemon juice and water or grapefruit juice with water, orange juice, cucumber, apple ...
Lose weight with lemon juice gives taste without calories
Actually I should drink more water. You would be amazed at how nice it is to lose weight with lemon juice and water. Of course when you get used to the different E280 and so forth flavors that are present in cola. It can be a small adjustment. Be assured, however, that after a few weeks you will not be using anything else. Lose weight with lemon juice and water is water with a tasty taste, without adding extra calories. When we want to lose weight counts every calorie. While lemon juice naturally does not melt the fat. Is it still a very low number of calories that give extra flavor to your drink.
Other uses of lemon juice
Fruit water. Lemon juice with ice in water. When you eat a hot meal during lunch or dinner. Then you can use lemon juice to stimulate extra metabolism. This is due to the acid present in lemon juice. This acid already does some of the work of the stomach and ensures a smooth digestion in the stomach.