Water Cooler Sale
Great tasting water made from your own tap with Prestige Water Cooler Sale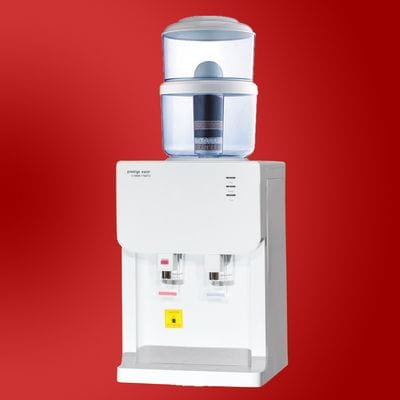 Bench Top Water Dispenser Sale:

---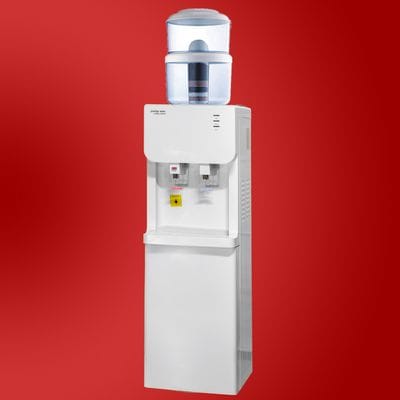 Floor Standing Water Dispenser Sale:

---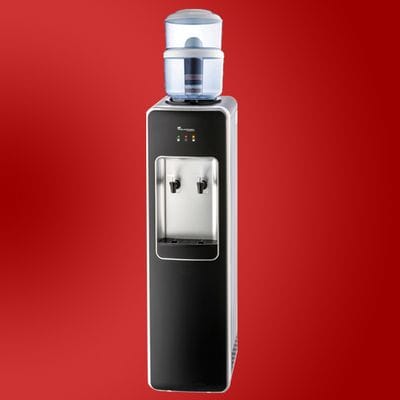 Exclusive Water Dispenser Sale:

---
TIP: 8 Tips to drink more water
Reason enough to drink one and a half liters of water every day, but that is not always easy. How many drinks does a child need. The tips below should help you. Actually I should drink more - Useful tips.
Eight tips for drinking more water
It is extremely important to drink enough water daily: it is good for the functioning of our mind, keeps skin and body hydrated, gives your metabolism a boost and ensures that waste products find their way out more easily. Reason enough to drink one and a half liters of water every day, but that is not always easy. Water with minerals is better than just tap water. The tips below should help you.
1. Started well ... Put a large glass of water next to your bed and drink it immediately after you get up. You get more energy from it and your body has already replenished some of the moisture it has lost at night. Even if you normally drink a large cup of tea in the morning at breakfast, it is not bad to drink a large glass of water even for that habit. This way you immediately set the tone for the rest of the day.
2. In the eye Place a large merry water glass or bottle on your desk that you will fill regularly. Every workplace is obliged to provide its employees with drinking water. Those who are not used to drinking often can not place too large a bottle / glass of water on their worktable: that is disheartening.
3. On the road Always carry a small bottle of water in your handbag. When you want to grab the tram stop at your smart phone at a dead moment you will be reminded that you have to drink water - whoever drinks smartly then also effectively
4. Before the meal Always drink one or two glasses of water before you start your meal. In this way your body gets used to the feeling of having a lot of water in it, and you will also eat less because you feel more satisfied.
5. Ling drinks on Are you crazy about fresh fruit juice? You do not have to completely kick off this habit right away, but you can also dilute your glass of fruit juice step by step with water.
6. Choose healthy bubbles Soft drink enthusiasts may find flat water not very exciting, so choose spray water: the bubbles will already create a somewhat recognizable feeling.
7. Give taste Water too dull for you? Why not give your water a taste with lemon juice, cucumber, lime or watermelon. These fruits give your water extra cachet immediately and you can eat the surplus yourself because they also contain a lot of H2O
8. Counting Keep track of how many glasses of water you drink per day. The recommended amount is 1.5 to 2 liters of water per day, which means that you should certainly drink eight glasses of water every day. Make a game of it and keep your water intake. Tips for summer.
---
Prestige Water Cooler Sale, Water Dispenser Sale, Water Filter Sale
Heyfield, Rosedale, Sale, Maffra, Stratford, Coongulla, Tinamba, Newry, Yarram, Alberton, Alberton West, Balook, Binginwarri, Blackwarry, Calrossie, Carrajung, Carrajung South, Darriman, Devon North, Gelliondale, Giffard, Gormandale, Hiawatha, Jack River, Landsborough, Macks Creek, Madalya, Manns Beach, McLoughlins Beach, Port Albert, Robertsons Beach, Staceys Bridge, Tarra Valley, Tarraville, Womerah, Won Wron, Woodside, Woodside Beach, Woodside North, Woranga, Yarram, Airly, Cobains, Clydebank, Crooked River, Dargo, Hollands Landing, Llowalong, Meerlieu, Montgomery, Munro, Perry Bridge, RAAF Base East Sale, Stockdale, Stratford, The Heart, Waterford, Maffra, Bellbird Corner, Boisdale, Briagolong, Bundalaguah, Bushy Park, Coongulla, Glenmaggie, Heyfield, Licola, Mewburn Park, Newry, Seaton, Tinamba, Valencia Creek, Pearsondale, Wurruk, Cowwarr, Denison, Glengarry, Golden Beach, Hiamdale, Kilmany, Loch Sport, Longford, Nambrok, Rosedale, Seaspray, Stradbroke, The Lakes National Park, Toongabbie, Willung South.