Water Cooler Brisbane
Great tasting water made from your own tap with Prestige Water Cooler Brisbane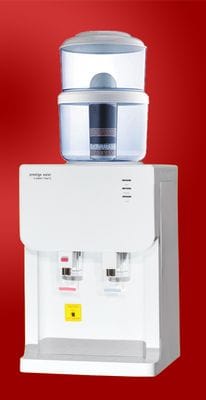 Benchtop Water Dispenser Brisbane:

---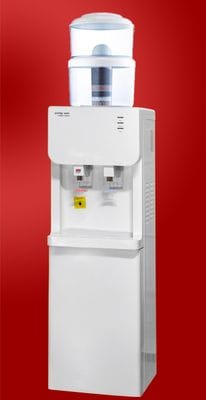 Floor Standing Water Dispenser Brisbane:

---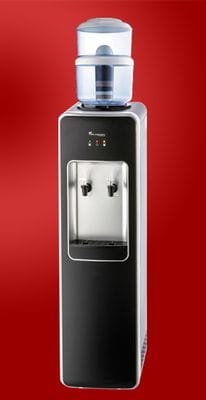 Exclusive Water Dispenser Brisbane:

---
This is what happens to your body if you drink too little water
We all know in the meantime that it is incredibly important to get enough fluid in one day. Especially when the temperatures are outside, it is essential to drink enough, because if you do not, you can get a lot of health problems. What exactly can happen to your body if you do not drink enough? How many liter of water should you drink. We have put the nasty consequences for you in a row.
1. You get a headache
One of the first things that often happens when you do not get one and a half to two liters of water a day is that you get a headache. This is because especially your brain can not cope well with dehydration. Your brain consists of 75 percent water. When you become dehydrated, your brain has a shortage of water and you can get a headache. The headache is caused by the blood vessels in your brain expanding as much as possible to use the moisture that has remained behind. This causes the blood vessels to press against the brain membrane, causing you to get a headache. This changes again as soon as you drink water.
2. You become dizzy
If you drink too little and your brain does not get enough fluid, you may also experience dizziness. You will mainly suffer from this if you regularly drink too little. This is because too little oxygen can reach your brain. Drinking water will cause this dizziness to go away again.
3. You get a bladder infection
If you drink enough water in a day, so between one and a half and two liters per day, the chances are small that you have a bladder infection. That is because you will regularly have to visit the toilet, where any bacteria present will be washed away when urinating. If you do not drink enough, you will have to go to the bathroom less often and it is more likely that bacteria will reach your urethra. This can give you bladder inflammation.
4. You get dry skin
Too little drinking can also ensure that you get dry skin. Your skin cells need moisture to function properly. When you drink too little in a day, your skin cells shrink and you get drier skin. Drinking water from a water cooler from Prestige Water Cooler Brisbane will help adding minerals to your skin.
5. Your heart rate will be faster
Your heart rate is also influenced by how much you drink in a day. By drinking too little, your heart rate goes up to keep your blood flow going. Because of a high heart rate you can become restless and get a rushed feeling. In addition, you can also get ailments such as headaches. Here too, the only solution is to drink more water. Lose weight by drinking water.
Water ... source of life, source of health.
We can happily praise for so much healthy water. Our water is so good that we do not need bottled water from all kinds of manufacturers. Tap water in the Netherlands may not be trendy, but it is very good for us.
We do know that we need to drink water regularly. Soft drinks, up to 7 cubes of sugar. Water from Prestige Water Cooler Brisbane contains no calories. One and a half to two liters of water a day, says the Nutrition Center, where coffee and tea can be added. They drive according to recent research, no moisture at all, as is sometimes claimed. The advice of one and a half to two liters of water amounts to 8 to 10 glasses per day. That seems a lot, especially if you work and you run from her to all the clients or residents entrusted to you to provide the much needed care.
Healthy drinks instead of water. Yet you have to take the time to drink water. Not only because our bodies are 85% water and a few percent less indicates that you are drying out. The moment you get thirsty is actually already too late ... you have to avoid thirst!
Besides pampering your body with a glass of water, you also increase your productivity and the quality of what you produce. As soon as you get thirsty, you become more sloppy, slower, irritated, and your short-term memory slows down. That is quite a lot ... to solve with a glass of water!
Drinking nine glasses of water a day. That's a glass every one and a half to two hours, assuming you're 16 hours and taking 8 hours of sleep. Difficult? No. Difficult? Perhaps. Because you have to braid that water drink through your activities or activities. But above all: you have to be aware that you have to drink water, and now you do. If you are aware of drinking water now, then you must also take action. This sounds like god-knows-what needs to be done. That is of course not the case, but it turns out that sensation does not always lead to action, especially if you are not thirsty. But you have to avoid thirst, remember?
So build in your working day and environment fixed moments when you drink a glass of water, whether you are hungry or not. You can put a can of water on your office, possibly with some mint or a slice of lemon. Yummy! Or such a nice bottle that is ecologically sound and not made of that softened plastic that is not healthy for you. You can simply clean such a bottle in the dishwasher, or by hand. There you can also add something to the water if you do not like water solo. Personally, I think water is the best thirst quencher there is ... oh! Mistake, then I'm already too late ... I have to drink water before, nothing thirst quencher!
---
Prestige Water Cooler Brisbane, Water Dispenser Brisbane, Water Filter Brisbane
Bardon, Bowen Hills, Brisbane, East Brisbane, Fortitude Valley, Herston, Highgate Hill, Kangaroo Point, Kelvin Grove, New Farm, Newstead, Paddington, Petrie Terrace, Red Hill, South Brisbane, Spring Hill, Teneriffe, West End, Albion, Alderley, Ascot, Aspley, Bald Hills, Banyo, Boondall, Bracken Ridge, Bridgeman Downs, Brighton, Brisbane Airport, Carseldine, Chermside, Chermside West, Clayfield, Deagon, Eagle Farm, Everton Park, Fitzgibbon, Gaythorne, Geebung, Gordon Park, Grange, Hamilton, Hendra, Kedron, Keperra, Lutwyche, McDowall, Mitchelton, Myrtletown, Newmarket, Northgate, Nudgee, Nudgee Beach, Nundah, Pinkenba, Sandgate, Shorncliffe, Stafford, Stafford Heights, Taigum, Acacia Ridge, Algester, Annerley, Archerfield, Burbank, Calamvale, Coopers Plains, Darra, Doolandella, Drewvale, Durack, Dutton Park, Eight Mile Plains, Ellen Grove, Fairfield, Forest Lake, Greenslopes, Heathwood, Holland Park, Holland Park West, Inala, Karawatha, Kuraby, Larapinta, MacGregor, Mackenzie, Mansfield, Moorooka, Mount Gravatt, Mount Gravatt East, Nathan, Pallara, Parkinson, Richlands, Robertson, Rochedale, Rocklea, Runcorn, Salisbury, Seventeen Mile Rocks, Sinnamon Park, Stretton, Sumner, Sunnybank, Sunnybank Hills, Tarragindi, Tennyson, Upper Mount Gravatt, Balmoral, Belmont, Bulimba, Camp Hill, Cannon Hill, Carina, Carina Heights, Carindale, Chandler, Coorparoo, Gumdale, Hawthorne, Hemmant, Lota, Lytton, Manly, Manly West, Moreton Island, Morningside, Murarrie, Norman Park, Port of Brisbane, Ransome, Seven Hills, Anstead, Ashgrove, Auchenflower, Banks Creek, Bellbowrie, Brookfield, Chapel Hill, Chelmer, Chuwar, Corinda, England Creek, Enoggera, Enoggera Reservoir, Ferny Grove, Fig Tree Pocket, Graceville, Indooroopilly, Jamboree Heights, Jindalee , Kenmore Hills, Kenmore, Kholo, Lake Manchester, Middle Park, Milton, Moggill, Mount Coot-tha, Mount Crosby, Mount Ommaney, Oxley, Pinjarra Hills, Pullenvale, Riverhills, Sherwood, Sinnamon Park, St Lucia, Taringa, The Gap, Toowong, Upper Brookfield, Upper Kedron, Bulwer, Cowan Cowan, Kooringal.