Southport Water Coolers and Water Dispensers
If you are looking for a water cooler or water dispenser with filter bottle in Southport or Gold Coast please have a look at our filtered water cooler range!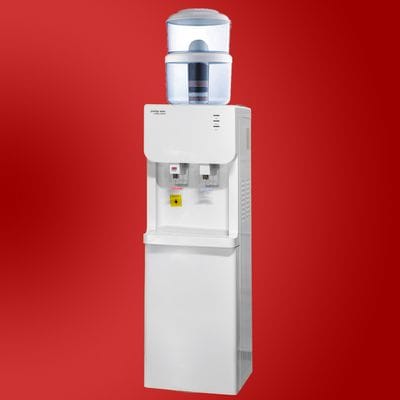 Floor Standing Water Coolers Southport
WOW, this floor standing water cooler Southport at the Gold Coast can be yours. You do not have to buy bottled water anymore, simply refill this filter bottle with your own tap water. The filter cartridge will filter and purify the water for you. You can now enjoy unlimited very nice tasting water free from your own tap. If the water level is low, you can refill it again and again.
This are the dimensions:
Height: 135cm (including filter bottle)
Width: 32cm
Depth: 35cm
---
Filtration Bottle for the Southport Water Coolers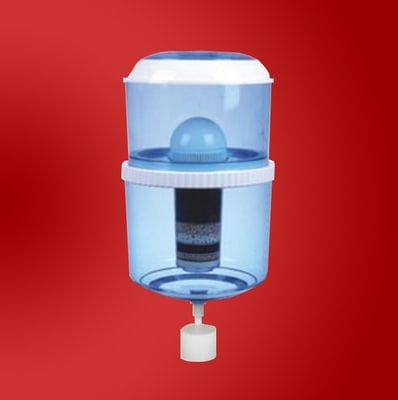 Filtration Bottle Water Coolers Southport
This is the filtration bottle that is located on top of the water dispenser Soutport. Only remove the lid from this bottle, fill jug with tap water and poor into the top chamber. All the water will gravity flow through the filter cartridge where it will be filtered and purified. You can refill this bottle as often as needed, so unlimited drinking water for the whole family of your staff. This filter bottle can be used for Offices and for Homes. The filter cartridge needs to be replaced every 6 - 9 months for an office and every 9 - 12 months for a average Home.
---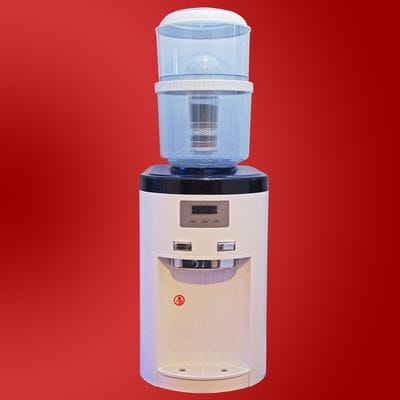 . Benchtop Water Coolers Southport
---
Have a closer look at the filter cartridge: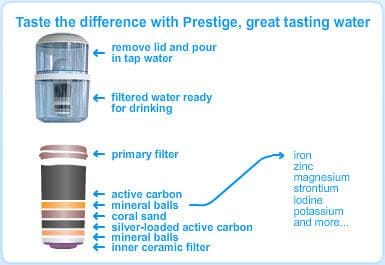 Filter Cartridge for Water Coolers Southport
---
Some more links how to improve your health by drinking good quality water
Better health with Prestige Water
Having a full glass of water all the time