Mineral Water | Prestige Water Coolers
Find our here how to make your own mineral water: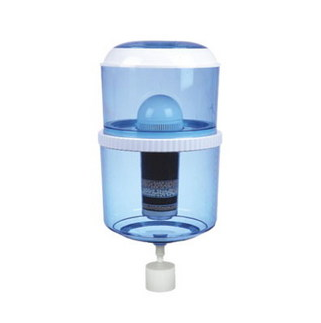 More information about making Mineral Water
What is Mineral Water?
Mineral Water is water from a mineral spring. It contains differed kinds of minerals. Above you see a picture of our mineral water filtration bottle. This bottle fits all our water coolers. It converts tap water into mineral water. Just remove the lid from the bottle and poor your own tap water into the bottle. All the tap water fill be filtered by the 7-stage filter cartridge so chemicals such as chlorine, heavy metals, organic sediments are removed. Some very important minerals are added to the water!
Please click on the picture above to find our more about our mineral water bottle