Water Filters Perth
Welcome to Water Filters Perth your water filtration and water cooler specialist.
If you would like to convert your tap water into great-tasting drink water with minerals please read here how to do so.
Water Filters Perth is an Australian-based company that specialized in filtered water coolers including a filtration bottle.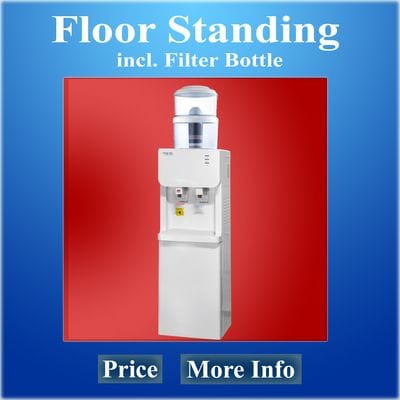 Floor standing water filters Perth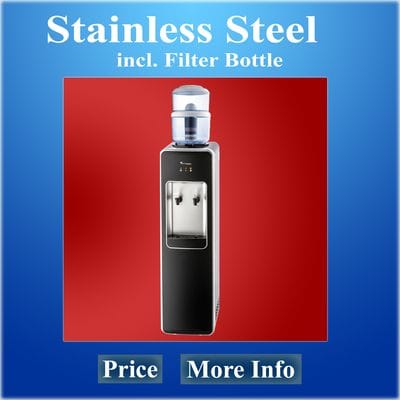 Stainless Steel water filters Perth


Water Filters Perth is a trusted supplier of filtered water coolers and water filters for more than 12 years. Purify your tap water into clear, great tasting and fresh drinking water. Our filtration bottle has a 7-stage filter cartridge inside. Simply remove the lid from the filter bottle and pour in your tap water. All the tap water fill be filtered by our 7-stage filter cartridge that will remove impurities such as chlorine, heavy metals, organic sediments and others. Two sections of the filter cartridge are filled with mineral balls and these will add very important minerals back to the water. Minerals are good for you but also give a nice taste to the water as well. You will find that our filtered water will taste better than most bottled water and it is for FREE.
This is our filtration bottle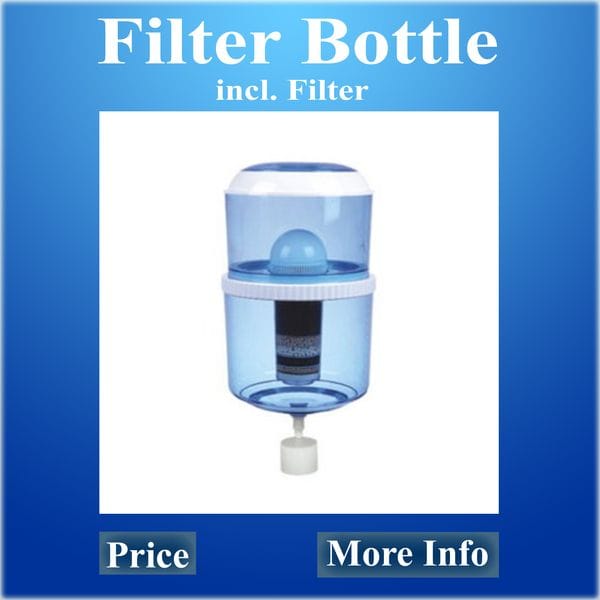 Filter Bottle water filters Perth
Free Unlimited drinking water with Water Filters Perth
- Primary Filter: Removal of Rust, sediment and particles of 5 microns and larger
- Active Carbon: Removes chlorine, Thihalomethanes, organic sediment, removes bad smell and taste
- Mineral Balls: Energizes the water molecules, adjusts the water to an optimum mild alkaline level. Restores trace elements
- Coral Sand: increases calcium level
- Silver-Loaded Active Carbon: extra layer of activated carbon (Silver-Loaded)
- Mineral Balls: extra layer of minerals balls
- Inner Ceramic Filter: Antibacterial filter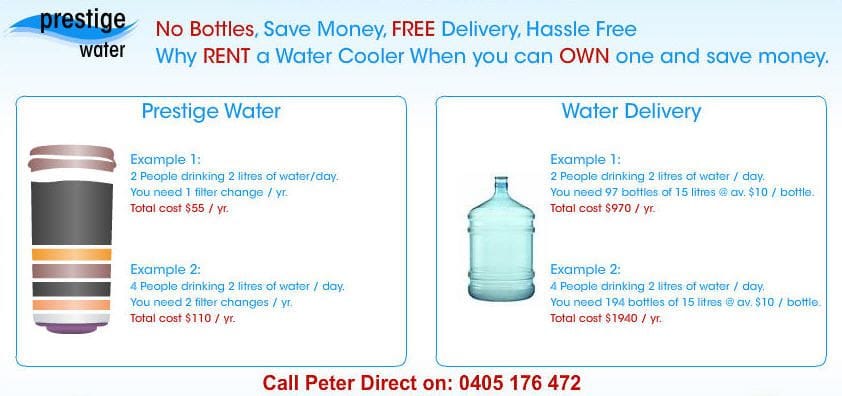 If you need further information click here: MORE INFO water filters Perth
Send us an email: EMAIL water filters Perth
Call us on 1800 500 334