Water Dispenser Maitland
Great tasting water made from your own tap with Prestige Water Dispenser Maitland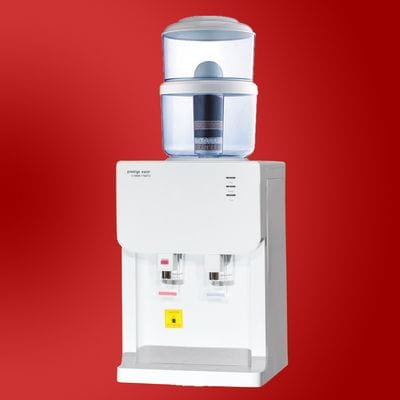 Bench Top Water Cooler Maitland:

---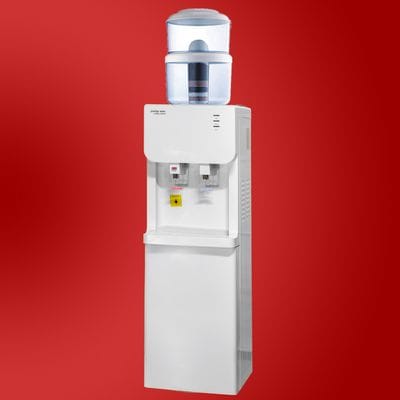 Floor Standing Water Cooler Maitland:

---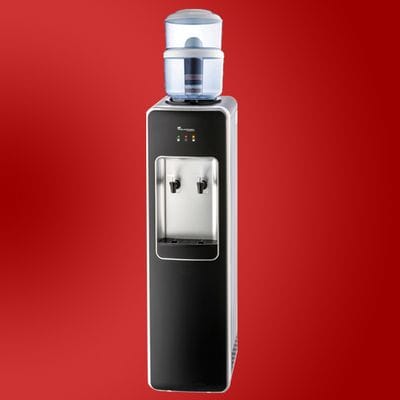 Exclusive Water Cooler Maitland:

---
TIP: The importance of drinking water
Drink plenty of water! Give the body what it needs: Water. Drinking water is good for us. We all know that. And yet most people drink far too little. At night, your body loses about 200 ml of fluid. This must be supplemented in the morning so as not to become dehydrated. Water is the best option. And then preferably (lukewarm) hot water. Most of us start the morning with coffee. The best thing is to drink a good glass of water first ... and then that nice cup of coffee. Your body will thank you.
Some reasons why your body needs water every day:
.Water is the main source of energy.
. Water generates electrical and magnetic energy in every cell of the body. This gives you the power to live.
. Water is the connecting substance in the structure of your cells.
. Water prevents damage to the DNA and ensures repairs, so that less deviant DNA is made.
. Water supports the immune system in the bone marrow. If this immune system functions properly, it protects you against cancer.
All mechanisms of the immune system are formed in the bone marrow.
. Water is the most important solvent for all foods, vitamins and minerals. It is necessary for the digestion of food.
. Water stops energy in food, providing the body with energy. Food without water has no energy value.
. Water is needed for the transport of all substances in the body. Moisture and drinking water.
. Water extracts toxins from the body and carries them away.
. Water is needed for your joints as a lubricant. This helps to prevent arthritis. Prevent muscle pain by drinking water.
. Water is very good against constipation.
. Water prevents the capillaries of the heart and brain from becoming blocked.
. Water is the most important cooling system of the body.
. Water provides the power and electrical energy for the brain functions, especially thinking.
. Water is needed for the production of hormones.
. Water gives you more energy than other drinks.
. Water helps reduce stress and depression.
. Water restores your sleep pattern.
. Water makes you less tired.
. Water is good for your skin.
. Water dilutes your blood and prevents it from solidifying during circulation.
. Water reduces hot flashes.
. If you drink water more often, you learn to distinguish between hunger and thirst.
. Drinking with water is a good way to lose weight. If you drink more water, you also get less hungry. Can you lose weight by drinking water.
. Dehydration causes toxins in the tissues, joints and organs. Water clears this up.
. Water ensures better cooperation between the brain and bodily functions.
. Water helps prevent memory loss as you get older.
. Water helps with all kinds of addictions.
---
Prestige Water Dispenser Maitland, Water Cooler Maitland, Water Filter Maitland
Agery, Ardrossan, Arthurton, Balgowan, Black Point, Bluff Beach, Brentwood, Chinaman Wells, Clinton, Clinton Centre, Coobowie, Corny Point, Couch Beach, Cunningham, Curramulka, Dowlingville, Edithburgh, Foul Bay, Hardwicke Bay, Honiton, Inneston, James Well, Kainton, Koolywurtie, Maitland, Marion Bay, Minlaton, Nalyappa, Parsons Beach, Petersville, Pine Point, Point Pearce, Point Souttar, Point Turton, Port Arthur, Port Julia, Port Moorowie, Port Rickaby, Port Victoria, Port Vincent, Price, Ramsay, Rogues Point, Sandilands, Sheaoak Flat, South Kilkerran, Stansbury, Sultana Point, Sunnyvale, The Pines, Tiddy Widdy Beach, Urania, Warooka, Wauraltee, Weetulta, White Hut, Winulta, Wool Bay, Yorke Valley, Yorketown