Water Cooler Shoalhaven
Great tasting drinking water made from your own tap with Prestige Water Cooler Shoalhaven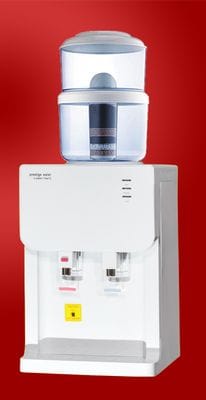 Bench Top Water Dispenser Shoalhaven:

---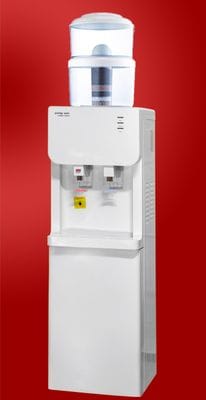 Floor Standing Water Dispenser Shoalhaven:

---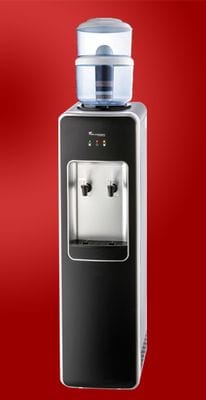 Exclusive Water Dispenser Shoalhaven:

---
Prestige Water Cooler Shoalhaven, Water Dispenser Shoalhaven, Water Filter Shoalhaven
We currently deliver water coolers to Bangalee, Bomaderry, Cambewarra, Cambewarra Village, Mundamia, North Nowra, Nowra Hill, South Nowra, Tapitallee, Terara, West Nowra, Worrigee, Basin View, Bream Beach, Callala Bay, Callala Beach, Comberton, Erowal Bay, Huskisson, Hyams Beach, Myola, Old Erowal Bay, Sanctuary Point, St Georges Basin, Vincentia, Woollamia, Worrowing Heights, Wrights Beach, Berrara, Cudmirrah, Swanhaven, Berringer Lake, Burrill Lake, Dolphin Point, Kings Point, Little Forest, Milton, Mollymook, Mollymook Beach, Narrawallee, Woodburn, Back Forest, Barrengarry, Beaumont, Bellawongarah, Berry, Berry Mountain, Bolong, Brogers Creek, Broughton, Broughton Vale, Broughton Village, Browns Mountain, Budgong, Bundewallah, Coolangatta, Far Meadow, Illaroo, Jaspers Brush, Kangaroo Valley, Meroo Meadow, Shoalhaven Heads, Upper Kangaroo River, Watersleigh, Wattamolla, Woodhill, Bamarang, Barringella, Beecroft Peninsula, Bewong, Brundee, Burrier, Comerong Island, Culburra Beach, Currarong, Falls Creek, Greenwell Point, Jerrawangala, Kinghorne, Longreach, Mayfield, Numbaa, Orient Point, Parma, Pyree, Sassafras, Tolwong, Tomerong, Tullarwalla, Wandandian, Wollumboola, Yerriyong, Bawley Point, Bendalong, Brooman, Cockwhy, Conjola, Conjola Park, Croobyar, Cunjurong Point, Currowan, Depot Beach, Durras North, East Lynne, Fishermans Paradise, Kioloa, Lake Conjola, Manyana, Mogood, Mount Kingiman, Pebbly Beach, Pointer Mountain, Pretty Beach, Tabourie Lake, Termeil, Woodstock, Yatte Yattah.
---
TIP: Drinking more water makes weight loss easier
Drinking more water is not only healthy, it also makes it easier for us to lose weight. Fast and healthy weight loss does not only depend on what we eat. Healthy drinking is equally important. The latter is too often forgotten by many who want to lose weight quickly. Eating healthy with food that contains enough calories, and drinking sugar-rich soft drinks all day long is of course pointless.
Light soft drinks do not fit in a healthy diet to burn more fat.
Soft drinks, up to 7 cubes of sugar. Artificial sweeteners only increase our appetite for sugar. Are fruit juices healthy.
Easier weight loss is achieved by drinking more water. How much water should we drink to make it easier to lose weight? We are all convinced that drinking more water makes it easier to lose weight. Yet we have a hard time drinking enough water every day. In order to function properly, our body still needs sufficient water.
Do you struggle with the neutral taste of water?
Then there are plenty of possibilities to solve this and drink healthy. Water is nevertheless essential for all life. Water is essential for all life on earth. All life on mother earth consists largely of water. Our body can not live without it. We can sustain it much longer by fasting than by drinking too little.
Without enough water, no life on earth is possible.
Our body can not function properly without sufficient water. It is important to know how much water our body needs. More than half of our body consists of pure water. Men need more water than women. The amount of water that we need every day depends to a great extent on our fat content. And men have a greater fat content than women. We constantly lose water and body fluids through perspiration, our urine, and our breaths. To replenish our water supply, we need at least 2.5 liters of water every day.
More drinking water is strongly recommended.
Our food and other drinks also contain water. This is especially the case with fruit and vegetables, with coffee, tea and other drinks. Meat and fish also contain a lot of water. Through our diet we get an average of one liter of water every day.
How much water to drink to be healthy?
Drinking more water is super healthy, we are all convinced in the meantime. How much more water to drink to be healthy? Scientific research showed that women have enough of one and a half liters of water per day, men with two liters. If you want to lose weight healthily and quickly, we are allowed to drink between 2.5 and 4 liters of water per day. Water hydrates our body and purifies it of all toxic waste. Water also contains no calories, and that is also important if we want to do something about our obesity.
How do we know that we drink enough?
These are the consequences of drinking too little water. The more and more intense our efforts, the more drinking water is necessary. In the event of a lack of sufficient water, we get thirsty. And if you are thirsty, you must drink. The color of our urine shows us whether we drink enough water. Under ideal conditions; and with an ideal moisture balance, our urine is light, colored yellow. Dark urine is the signal to drink more water. With white urine, we drink too much. Why drink fast with more water? Rapid weight loss with water is possible in the first place because water is completely calorie-free. But that is not all. Drinking water will burn you extra fat. In addition, water prolongs your feeling of satiety. This keeps your hunger longer, and you will automatically eat and lose weight. This in turn results in more energy, more active and vital, and more fat.
By drinking water, your body is purified from all toxic waste.
These are the result of our unhealthy diet, of the many body processes and of the environmental pollution. Rapid weight loss with four liters of water a day. Rapid weight loss is achieved by drinking up to four liters of water, spread over the entire day. Drinking more than four liters of water every day is unhealthy. That causes a deficiency of sodium. If we drink too much water, the salt content in our blood drops. Our body's cells respond by taking up extra fluid, which makes them swell strongly. Drinking too much water causes edema and headaches.