Water Cooler Melbourne
Great tasting water made from your own tap with Prestige Water Cooler Melbourne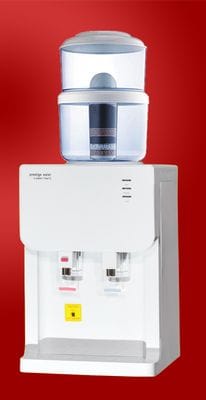 Bench Top Water Dispenser Melbourne:

---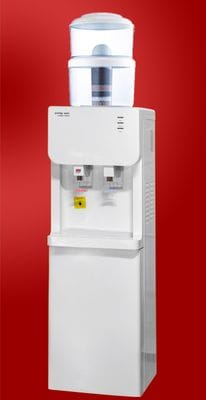 Floor Standing Water Dispenser Melbourne:

---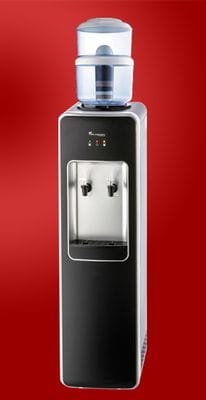 Exclusive Water Dispenser Melbourne:

---
Prestige Water Cooler Melbourne, Water Dispenser Melbourne, Water Filter Melbourne
We deliver water coolers in your area: Melbourne, Carlton, Carlton North, Docklands, East Melbourne, Flemington, Kensington, North Melbourne, Parkville, Royal Park, Port Melbourne, Southbank, South Wharf, South Yarra, Stonnington, West Melbourne.
---
Drinking healthy water from your water cooler Melbourne
Healthy eating is important, drinking sufficient clean water (about 30 ml per kilo of body weight) is even more important. After all, we exist for 3/4 out of water. The ultimate signal that you drink too little ... is never thirsty! Our total biochemistry and all substances that need to flow in and out of our cells to keep us healthy, vital, slim and cheerful depend on our cheapest medicine: water! How many liter of water should you drink.
The average person receives a large proportion of his daily calorie intake from drinking, on average about 20-25%. Unfortunately, this is often not water, but it comes from high-calorie drinks; these are empty calories that we take in this way, we do not take energy out of them. Perhaps the most annoying thing is that they do not give a feeling of satiety. In this way we get too many calories on balance because we do not eat less because of these liquid calories. Great tasting water from a Melbourne water cooler. It may sound strange because the 'just drinking something for fun' has become so common in our social life. Realize that the only drink that has no negative consequences for our weight, brain and our health water, herbal tea, green * and black tea, a good glass of red wine with meals, very little coffee and the occasional sour, unsweetened dairy drink. Fruit juices contain many healthy substances but unfortunately also increase blood sugar levels. That is why they are not recommended for our weight and our blood sugar level. Eating fruit just like fruit does not have this effect because the fibers in the fruit lead to an increase in blood sugar levels.
* Because of the healthy image of green tea, some people drink liters of it. However, it contains caffeine and tannic acid just like other teas. Too much caffeine gives an increased production of stress hormones, too much acidification and an increased excretion of minerals. Too much tannic acid binds many minerals. So a few cups a day is fine and enough.
Clean water
These are the consequences of drinking too little water. All cells in our body are completely dependent on sufficient and clean water from a Melbourne water cooler filter.
Important to know about water:
Drinking water without supplementing your minerals is also not healthy. Be sure to pay attention to this when you purchase a water softening filter that also filters out important minerals such as calcium and magnesium.
By drinking too much you also lose a lot of minerals. There are many minerals after the filtration from a Melbourne water cooler. This could be solved by making a small spoonful of sol (easily made by dissolving Celtic or Himalayan salt in water) by putting a bottle of water or pot of tea. Stir this before you use it
Coffee, alcohol, soft drinks, black tea do NOT count for your fluid intake.
Lukewarm or hot water (in the form of water or tea) is better for your digestion than cold water. Your body, when you drink cold water, has to put a lot of energy into heating this water. In people who already have little (digestive) energy, hot water is a better option. Even though it is very hot outside, you could choose for a (warm) drink. Are fruit juices healthy.
Test the pH of your water with a PH strip. If it is too acidic, consider adding a pinch of sodium bicarbonate to make it more basic (around a PH of 7 or just below). Make sure that you do not use it just before or during meals but only drink between meals!
Do not wait until you are thirsty but drink your fluids throughout the day. Many people do not drink because they are not thirsty. This is often a sign that the 'thirst stimulus' is too often ignored and also that you have a considerable shortage of fluid. In the long run, this stimulus is so extinguished that there is almost no thirst stimulus left and almost no longer drunk. Yet water is perhaps our best and cheapest medicine. Great tasting water from a water cooler Melbourne.
How many complaints do not solve by simply drinking more water? Because water is so important for our health, there are now a lot of famous statements about water in circulation:
You are not ill, you are thirsty
You have no pain, you are thirsty
You are not depressed, you are thirsty
You are not tired, you are thirsty.
You have no appetite, you are thirsty. (our body 'confuses' thirsty with appetite: that's how we eat a lot more if we drink too little, resulting in obesity)
And so we can continue with this kind of examples. People who do not have a thirst stimulus will really have to 'force themselves' for the first time to take back fluids. After a few days really 30 ml. per kilogram of body weight, the thirst stimulus usually returns. Just try it out for a few weeks and see which complaints are reducing.
Especially when the weather is warm, sufficient moisture is even more important! getting headaches with warm weather, having dark urine or holding fluid in the ankles are often indications that too little drinking is done on hot days. There are so many minerals in the water after filtration from a water cooler Melbourne.
Herbal tea is often called tea, but in fact it is not tea. This because it does not come from the tea plant. If you drink herbal tea, it is important not to drink too much of 1 herb, so not day after day a nettle tea. Then make a mixture.
Pay attention to misleading labels on the shelves of the supermarket; there are more and more exotic sounding / looking 'water'. Often it is tap water with added synthetic vitamins / minerals / trace elements. Often also 'zero sugar' and thus often sweetened with synthetic sweeteners. Not recommended for your health, intestinal flora and weight. 5 Helpful tips with losing weight by drinking water.
Drink plenty of water from the Prestige Water cooler Melbourne. We have introduced quite a few chemicals into our environment over the last 50-60 years. Think of medicines, cosmetics, pesticides, drugs, chlorine, mercury, solvents, fertilizer, etc. All these substances are summarized under the name 'xeno biotica' or 'strange for life'. The core of these substances, which mainly affect our hormonal system, is that they are very difficult to degrade (neither by the environment nor by our bodies) The air, the oceans *, our food, our groundwater and our tap water now contain very some of these xeno-biotics. So much so that the water purification companies can not filter everything out. Certainly in the case of a longer period of drought (but also in areas where aging and in its wake drug use are higher) the level of unwanted environmental toxins and medicines in our tap water increases, see also this report of the RIVM. Due to the high costs associated with extra water purification, it is unlikely that much will change in the short term? See this same report. It is shocking to see what special water filters you can assemble on your own faucet at home filter out: contraception, antibiotics, painkillers, anti-epileptic drugs, chlorine, lead, copper, pesticides from agriculture and even all kinds of bacteria as E-coli, salmonella, Streptoccus Aur. etc. See this example what is filtered from tap water: water solutions. Time that everyone in the house gets their own water filter? Time to look regularly at water companies' websites and view their water analyzes? Or is it time for us to reflect on how we deal with this earth, the animals and our food? Or both? Every day we can influence the quality of our future water: by putting honest, organic and clean food in our shopping basket. Do you choose the chicken that Wakker Dier still fights against, or for the farmed salmon? Or do you opt for unsprayed vegetables, for eggs or meat from animals that have come loose? You can find plenty of information about this. Try our water from the Melbourne water cooler system.