Water Cooler Narre Warren
Great tasting water made from your own tap with Prestige Water Cooler Narre Warren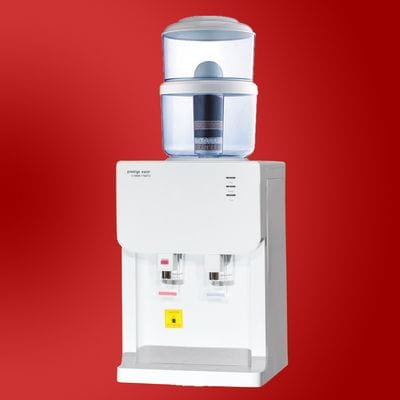 Bench Top Water Dispenser Narre Warren:

---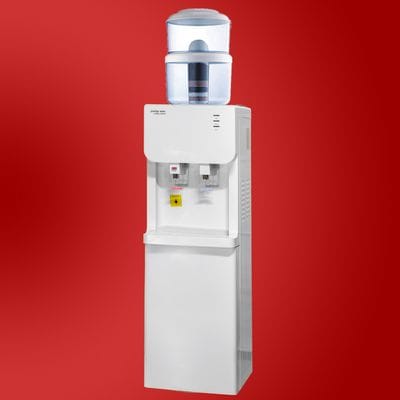 Floor standing Water Dispenser Narre Warren:

---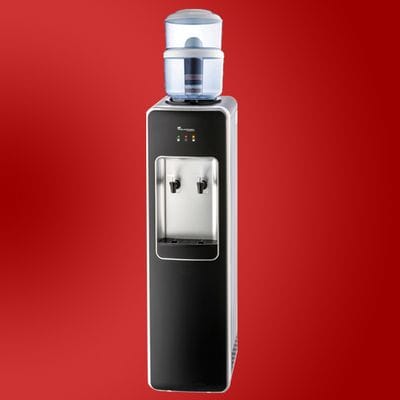 Exclusive Water Dispenser Narre Warren:

---
TIP: Filtered Water: source of healing power and energy
---
Prestige Water Cooler Narre Warren, Water Dispenser Narre Warren, Water Filter Narre Warren
Truth about drinking water. If you drink too little water, you dry out slowly. The danger is that you often do not notice this; it happens unnoticed. Prolonged dehydration underlies many health problems. As you get older it is even more important to ensure sufficient fluid. Did you know that wrinkles are a phenomenon of dehydrated skin? And that your thirst feeling weakens as you get older? And that you can easily test every moment yourself whether you are dehydrated or not?
You lose more fluid than you think
Every night you lose about half a liter of liquid unnoticed. Go and spend a few months sleeping on a mattress that is just lying on the floor. The mattress will become moldy at the bottom due to all the moisture that you lose. Furthermore, you also lose fluid by breathing out, perspiring and peeing. If your urine is dark yellow, you have drunk too little water. If you do not urinate the amount of a large mug in the morning immediately after you get up, then you have not drunk enough water either. What I learned in Kenya was to squeeze the thin skin of the back of my hand. If the skin slowly fell back, I would have drunk too little water. In winter we often drink too little because we do not feel thirsty. But if you really feel thirsty, believe me, you are already too late. Drinking water, the best way to keep your moisture balance up to date.
Do not wait until you are thirsty or feeling hungry
The biggest mistake we make is that we only start drinking when we are thirsty. Can you go to the toilet faster if you drink lukewarm water. Our body is built on scarcity; it has to live 70,000 generations of scarce food. Your body adjusts if it gets too little food or water. All building materials then go to the essential parts of your body such as your heart, liver and kidneys. Other less essential parts are therefore short of building materials, think of your skin, nails, hair, but also your joints. You can survive a parched skin and stiff joints, our body thinks, which can wait until enough food or water is available again.
Feeling of thirst disappears as you grow older
As you get older it seems harder to experience thirst. There is research that shows that even after 24 hours without water, the elderly still had no feeling of thirst. As we get older, we dry out more and we go from 75% water in our body to 65%. How would that be if we actually drank more water, I wonder, can we stay at 75%? I did not find the answer to this question. Also remember that as you get older, your skin can retain less moisture. If you also give your skin too little moisture then it will age faster. So drink water against all those rising wrinkles!
Is tap water good enough?
Unless you have enough time and money to get your water daily from a natural water source (because that would be the best), tap water in Australia is the best alternative. There are some drawbacks here, because our drinking water contains unwanted substances such as chlorine, lime, copper and lead and sometimes it does not taste good. Whatever it contains are remnants of medicines that are used by many people in Australia. In particular the use of the pill by many women in Australia causes pollution because the estrogenic substances in the pill end up in our drinking water through the urine. Especially we women 40+ are not waiting for extra synthetic estrogens in our body, because often there is already an estrogen dominance because we lack progesterone. Yet I do not choose water from bottles or suits.
Stop drinking water from plastic bottles, drink from your water cooler Narre Warren
Water from bottles or packs only has to comply with the Commodities Act and the maximum quantities are described for about 15 substances. Drinking water from the tap must comply with the requirements of the Water Supply Act, which specifies the maximum quantities for up to 65 substances. Research has also shown that bottled water can contain many unhealthy substances, including the expensive A-brands. You just do not know what you get. In addition, I find water from bottles or packages just very expensive and all that packaging material is too taxing for our environment. I often see women drinking water from plastic bottles. My advice is to stop this. Water from plastic bottles certainly contains a dose of synthetic estrogens because the water is put into the bottles while the bottles are still hot, because they have just been produced. The hot plastic releases estrogenic substances to the water. The worst substance, Bisphenol-A, is associated with a variety of health problems. You really do not want this substance in your body.
Vitalize your moisture balance
What then drink? This is a subject that I've been diving into. Often we walk around unnoticed, which can lead to complaints and inconveniences that are relatively easy to solve. Did you know that there are drinks that just dry you out? Did you know that sweetness balances your water balance and that retaining moisture is often a sign of dehydration? Did you know, by the way, that you can filter the medicine residues from your tap water for 99%? I have gathered all the information about your moisture management the Masterclass Vitalize your Moisture Balance. Balancing your fluid balance is essential for our women for our vitality and health. Moisture balance is the basis of hormone balance and our hormones determine a large part of our health and vitality. If you find this article valuable for your health and vitality, help spread it by sharing it with other women. This is possible through the social media buttons. I always like it when you leave a comment. 7 Ways to influence your energy intake.