How to set up your Water Cooler
This is how you install the Prestige Water Cooler including Filtration Bottle
Dear Customer. Thanks you for purchasing a Prestige Water cooler system. To assist you with the set-up of your water cooler please follow the Step by Step installation:
1) Unpack your water cooler box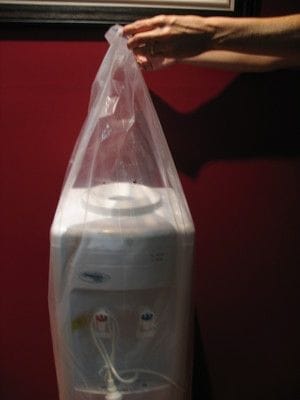 Remove the cardboard box and plastic bag. Make sure that the switches on the back of the water cooler are OFF. Place the water cooler where you like to have it installed. Do NOT plug in the electrical power plug into the power point yet.
2) Remove spike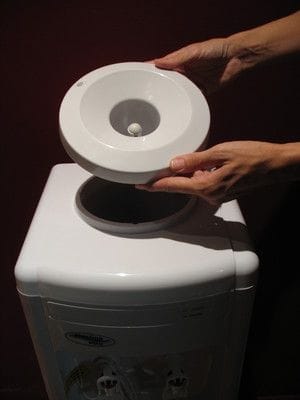 On the top of the water cooler you find the water guide (spike). You only need this water guide if you get water bottles delivered. Turn the whole water guide plate counter-clock wise and remove it by lifting it up. You will not need this water guide plate.
3) Assemble the filter bottle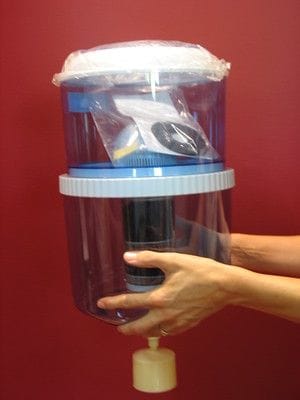 Unpack the filter bottle box. Assemble the filtration bottle as per instruction inside that box. Make sure that all parts are tight.
4) Install bottle and start filling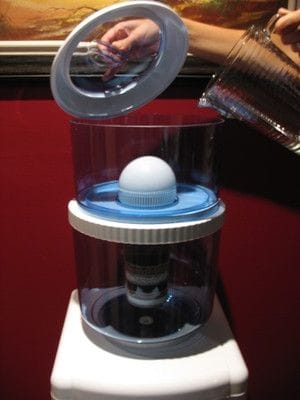 Install the filtration bottle on top of the water cooler. Start filling the top compartment with tap water. Make sure that you do not overfill the bottom container, for example: if there is only 5 cm of room left in the bottom container, you can only put 5 cm of water in the top compartment. Not more otherwise your bottle will overflow.
5) Plug in and turn on
When the maximum water level is reached in the filtration bottle you need to drain one cup of water from each tap. Now you can plug in the electrical lead and switch on the water cooler.
ENJOY THE PRESTIGE WATER COOLER