Only $ 390 for the Bench Top Water Cooler System
Posted by Peter on 27 May 2014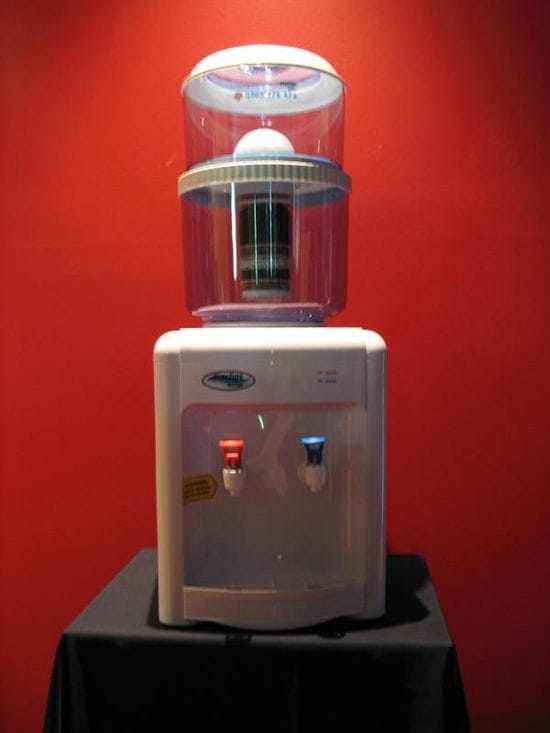 Don't want to spend a fortune on drinking water?
If you and your family or staff want to drink clean water every day, without paying for it, we have the perfect solution for you.
Adding a Bench Top Water Cooler with filtration bottle to your Home or Office is the most popular way to consume "great tasting filtered" water. We all drink water every day and we all know that the taste of Tap Water is not great. A minimum of 8 glasses is recommended so it make sense to drink water that actually taste nice. The cost of buying water from a bottle company or your local supermarket will add up, so why not getting a filtered water cooler system from only $ 390. This will supply you with UNLIMITED, FREE, GREAT TASTING drinking water all year around. Just replace your filter cartridge once or twice per year. All our water cooler systems will have a chilled tap and also a hot / room temperature tap.
For all our other models please visit our website: Prestige Water
Find out here what our filter does: Filter for Bench Top Water Cooler
If you like to send us an email: Email Bench Top Water Cooler or call us on: 1800 500 334
Author: Peter
Post comment